Ashok Mehra Expands Into Queens
---
---
The real estate investor Ashok Mehra has purchased a 9,500 square foot retail building in Woodside, Queens for $2.22 million.
The deal offers Mr. Mehra the chance to expand his real estate holdings into areas beyond Manhattan, where he owns at least two office buildings, 121 West 27th Street and 19 West 21st Street, which are about 100,000 square feet apiece.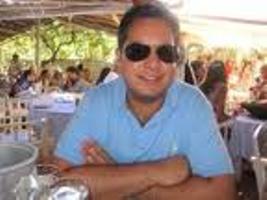 According to his broker in the Woodside deal, Anand Melwani, Mr. Mehra owns several shopping centers in and around the city and has been eager to increase his retail holdings, especially in Queens, an area he had yet to invest in.
The Woodside property is a stand-alone structure located at 50-27 31st Avenue, a triangular parcel of land that lends itself to retail use because it has three sides of street frontage and foot traffic Mr. Melwani said. According to Mr. Melwani, the building has 13 individual spaces, most of which are leased to small, local tenants.
"The deal was attractive to Mehra since the property had upside in the rents and an opportunity to combine vacant units to attract larger tenants," Mr. Melwani said.
Mr. Melwani also represented the seller in the deal, a Greek family that wanted to remain anonymous he said.
Formerly a leasing broker at the Manhattan based real estate investment and management firm ABS Properties, Mr. Melwani branched off on his own in late 2010. He specializes in selling retail properties but also does leasing work.
"2011 was a tough year to get started doing your own brokerage business because of the economy but I had a good year," Mr. Melwani said. "Going off on my own was the best decision I've ever made."
The deal for 50-27 31st Avenue was hard earned. Mr. Melwani said he had been canvassing the seller for years before the family finally decided to tap him to dispose of the asset for them.
Daniel Geiger, Staff Writer, is reachable at DGeiger@Observer.com and also can be followed at Twitter.com/DanGeiger79