Mayor Bloomberg to City: Don't be frontin' on Wal-Mart
---
---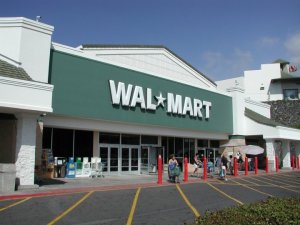 Following his opening statements at this year's ICSC conference, Mayor Mike Bloomberg told reporters in a separate press conference that the city should relax its hardliner stance on keeping big-boxer Wal-Mart out of all five boroughs.
"If they (Wal-Mart) want to come, we should not say 'no' to anybody," said Mayor Mike inside the Mercury Rotunda at The Hilton New York earlier today.
"There is enormous demand for Wal-Mart and their products, and the way they merchandise them and the price point they have," he added.
Wal-Mart has long been persona non grata in New York City, largely to a dedicated effort by some members in the City Council who fear the giant retailer will gobble up union jobs and mom-and-pops in the amount of time it takes to refill a Wal-Mart pharmacy prescription.
Related Companies has reportedly kept a 650,000 square foot space warm for Wal-Mart at the developer's Gateway II development in East New York.
State Senator José Peralta (D-Queens) and city Councilwoman Julissa Ferreras (D-Queens) were among the local politicians who are staunchly opposed to Wal-Mart using the space.
But not Mayor Bloomberg.
"The city should never be in a business of telling companies that we don't want them," he said.
"We want anybody that obeys the laws and creates jobs in our city."
drosen@observer.com