A Thousand Looks Later, UWS Apartment Building Feud Ends
---
---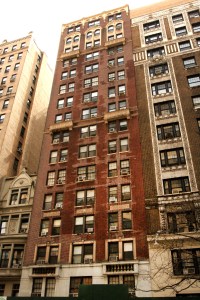 The long-disputed Upper West Side apartment building at the heart of a legal battle that has zig-zagged through courts in Florida, California and New York was sold at auction for $20.1 million to a private investor from New York City, The Observer has learned.
The 49-unit building at 114 West 86th Street went on the block through a New York bankruptcy court on May 4, and sources familiar with the deal said the winning bidder is Robert Gilardian.
Eastern Consolidated director Lipa Lieberman and principal David Schechtman served as the exclusive brokers for the sale of the property, which has been at the core of a bitter family feud between a woman in Beverly Hills and her stepfather in New York since at least 2003. Some observers believed that Bernstein Real Estate's pre-existing stalking horse bid of $17.9 million might prevail. Either way, rarely do you see a residential piece on 86th Street trade.
"In the 11 years I've been in the business I've rarely seen such a hotly contested bidding war for a 49-unit pre-war apartment building," said Mr. Schechtman, who added that, of hundreds of signed confidentiality agreements submitted, four bidders emerged. "There were plus or minus a thousand parties that analyzed this property."
"We were successful in obtaining a price well in excess of the pre-existing bid on the building, which is a testament to the strength of the market for well-located, under-performing, multifamily residences," said Mr. Lieberman, who added that 30 of the building's 49 units are rent-regulated.