Developers of Cooper Square Hotel Check Out
---
---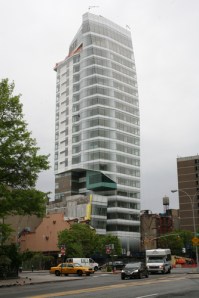 One of the city's more… interesting… structures, the Cooper Square Hotel in the East Village is now property of Westport Capital Partners, a firm specializing in "opportunistic and distressed real estate investments" as part of a $70.9 million debt restructuring deal.
The Real Deal, who first reported the move, called it "amicable." Westport had been a mezz lender on the hotel, where rooms now average $300 a night and occupancy's at 85 percent.
The 21-story, 145-room hotel made its debut in 2008. By December 2009, lender WestLB made moves to forclose on the $52 million in loans doled out to the developers.