Restaurant Taps Durst Tower for Two-Story Spot
---
---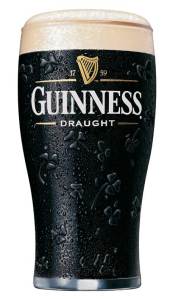 156 West 44th Street
The lack of decent pub fare in or near Hell's Kitchen is a tragedy worthy of a weepy Irish ballad.
Now, at least, a new high-end watering hole is coming to the neighborhood. O'Donoghue's Restaurant and Pub is opening at Seventh Avenue and 44th Street. The space features 1,850 square feet on the ground level, along with a 1,000-square-foot basement.
The asking rent was $200 a foot, and the deal closed around that figure, according to John Grotto, who represented the landlord, the Durst Organization, in-house. "The block in the 40s is very compelling to theatergoers and business clientele," Mr. Grotto told The Commercial Observer, adding, "You have an evening crowd."
The restaurant has two other locations under different names, Genesis on the Upper East Side and another at Ninth Avenue and 50th Street.
The new spot is also stumbling distance from Times Square and is a "little jewel," Mr. Grotto said. "It's a high-end, clean retrospective of what Times Square probably was."
But we won't be clicking our heels for joy yet until we've sampled the shepherd's pie-and possibly a Guinness or two.
The tenant was represented by Sheldon Franklin of S. Blair Partners.
lkusisto@observer.com