Dash of Rent Discounts Lures Magnolia Bakery to Harlem
---
---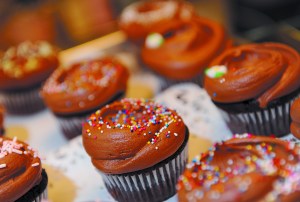 1751 Park Avenue
Years after the start of the cupcake craze, Magnolia Bakery is adding a dollop of fluffy pink icing to Harlem. But it turns out the locals can look but not touch.
The famed bakers are opening a 5,200-square-foot production facility at Park Avenue and 121st Street. It will serve as a distribution point when Magnolia begins peddling its goods via the Web.
The company is in "growth mode" and is considering more locations in New York, New Jersey, Washington, Boston, Philadelphia and Chicago, co-owner Steve Abrams told The Wall Street Journal, which first had news of the deal. It also plans a new location in Dubai
The lease was for 10 years, and the company received a steep discount on rents in the urban empowerment zone.