Here's the Durst Part: Nocera Misquoted Him on WTC!
---
---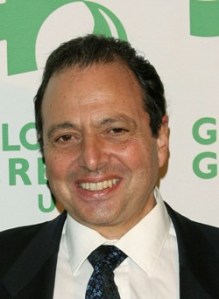 Yesterday, the Real Estate Desk took issue with Times columnist Joe Nocera's Saturday column about finances (or, in Mr. Nocera's opinion, apparent lack thereof) at ground zero. Turns out we weren't the only ones. Douglas Durst, who took a stake in the project in July, just emailed over his own frustrations, chiefly with being misquoted by the Timesman:
[Mr. Durst opens by quoting the offending passage from Mr. Nocera] When I called Mr. Durst this week, he did not appear to be exactly embracing this newest addition to the New York skyline, even though it was going to put money in his company's pockets. "I've always been against it," he said. "I have always felt that the private sector should develop and build office buildings"–not government agencies

Mr. Nocera's column made my objections to government acting as a developer appear as an objection to the building. One WTC will be one of New York's great buildings, and an admirable addition to the skyline. We are proud to be associated with it.
The Real Estate Desk should hope so. Otherwise, we have a bridge in Brooklyn he could invest $100 million in.