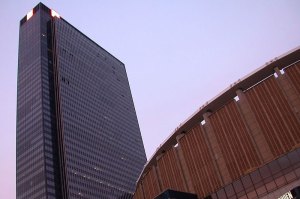 It's a scenario that will never happen, though when The Observer last conducted this survey, in 2007, it was much more likely than in the muted transaction environment of 2010.
Here's the premise: If every office building in New York City went on sale, which 10 would fetch the heftiest sums? Mathematics is the most important ingredient in the valuation-namely, square feet of rentable office space, rental rates and occupancy level.
VIEW SLIDESHOW > THE 10 MOST EXPENSIVE BUILDINGS
But the roster of real estate professionals interviewed for this article also stated preferences for certain architectural styles, and for buildings located in certain submarkets that are likely to strengthen in the coming years, namely downtown Manhattan.
They all struggled to narrow their lists down to 10.
"It really got me thinking about the quantity, and the quality, of great buildings in the city," said Robert Knakal, chairman and founding partner of Massey Knakal. "There are significant improvements being made to older buildings, and newer buildings that are environmentally friendly, with significant amenities, have been added to the mix."
The buildings on this subjective list are not ranked in any particular order. Have at it.
VIEW SLIDESHOW > THE 10 MOST EXPENSIVE BUILDINGS