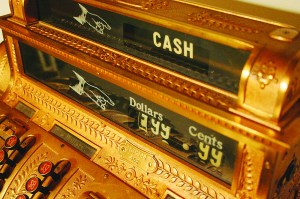 One of the most prominent victims of the Great Recession was luxury retail. Flashy jewelry and ostentatious apparel were affordable for only the most stubbornly showy Americans, and overall sales took a plunge. But new Manhattan leases in the first quarter of 2010 have shown that, at least on this island, luxury is resurgent.
At the same time, midrange retailers have kept brokers busy and offer strong appeal to budget-minded shoppers. A combination of cheaper rents, landlord concessions and an improved economy have made it clear: Retail is back, if not quite as flashy as before.
"I am seeing leases and deals being done at a frantic pace. People want to rush to close," said Faith Hope Consolo, the ubiquitous chairman of the retail leasing and sales division of Prudential Douglas Elliman. "I'm very optimistic."
The Japanese clothing store Uniqlo's $300 million lease at 666 Fifth Avenue at the end of April was the most prominent sign of recovery. In a deal orchestrated by Bradley Mendelson of Cushman & Wakefield, the space's listing agent, the retailer took almost 90,000 square feet, almost triple the size of its only other New York store, at 546 Broadway.
The deal reaffirmed New York's status as a global destination for companies looking to establish their brands in America-particularly on Fifth Avenue, Madison Avenue, Broadway and Times Square.
Sweden's H&M opened its first store on Fifth Avenue a decade ago, and today has nine Manhattan stores. Now, the likes of Britain's Topshop and the Swiss watchmaker DeLaneau are staking out flagship stores in the city.
There's still the inherent prestige of a Manhattan address. Particularly for companies with a few locations worldwide, having a New York location is almost mandatory in establishing a global presence. "It's not about sales-they just have to be there to support the brand," said Suzanne Mulvee, retail real estate strategist at CoStar Group.
That said, the economy is still fragile, and companies are more inclined to locate here because of financial considerations, rather than vanity addresses. "They're more likely to be here than before because the economy is rebounding and because of cheap rent," Ms. Mulvee said.
THERE'S MORE TO New York than just the image. The city is boosted by very affluent shoppers, not to mention the hordes of tourists that descend upon its stores, aided by efficient public transit. These factors give the city a clear advantage over more rural areas of the country, and also a leg up over less compact urban centers.
"In general, luxury retailers want to be in New York, because it has things that retailers want: density and high incomes, especially in pockets," Aaron Jodka, senior real estate economist at CoStar Group.
The city has also been more resilient as far as employment compared to the rest of the country. Although Wall Street was the epicenter of the financial crisis, the federal bailout and steadily ascending stock market-at least until the past couple weeks-has led to widespread recovery here. These trends directly impact retailers, as Wall Street bonuses at the end of 2009 are the fuel that sparks retail spending, particularly for luxury brands.
"The general outlook is that the market is starting to improve," Mr. Jodka said. "We're starting to see a slowdown in the rising vacancy, a slower decrease in rents. The overall economic and employment numbers in New York are improving dramatically."
But a down economy isn't entirely bad news for tenants. Rents are still about 20 percent below peak levels in 2007, and locations that were once a pipe dream are now being realized as affordable locations.
In addition, there has been an increase in tenant-improvement allowances, wherein landlords essentially pay out-of-pocket for the tenant to build out a space. Other concessions can include discounted or free rent for part of a lease, as landlords have recognized that such benefits are necessary to attract tenants in a down economy.