Rochester's George Eastman House Part of Graydon's Would-Be Photo Museum
---
---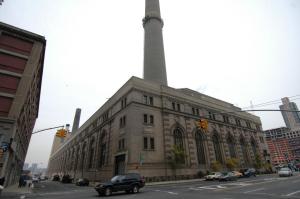 An addendum to a piece I wrote earlier this week involving a photography museum Graydon Carter is hoping to see built on the far West Side: The museum, if ever built, envisions a New York City home for the George Eastman House, a photography museum based in Rochester.
Mr. Carter has been working behind the scenes to push a nascent plan for a photography museum in the IRT Powerhouse on 59th Street and 11th Avenue (a building, it should be noted, that is owned by Con Ed, which has absolutely no plans to leave, and resists any other plans for its building).
The George Eastman House is talking with Mr. Carter about being one of two would-be tenants in the would-be museum, the other of which is the International Center of Photography, currently based in midtown.
"It would be wonderful if we could be presented to a larger audience," said Anthony Bannon, the director of the George Eastman House. "We have millions of photographs in the collection and it makes all the sense to be showing them in Rochester as well as New York City."
Mr. Bannon said that Mr. Carter reached out to him about a month ago, simply presenting the idea. The Eastman House currently exhibits some of its work in The International Center of Photography, but does not have a permanent New York presence.
"This is really in its infant stages-let's been clear about that," he said. "There's a lot of dreams and there's a lot of ideas-and this is a good idea, and it's worth pursuing."