Fragrance Warehouse Picks W&H's 301 Madison for Flagship
---
---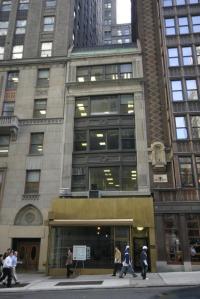 Madison Avenue is about to smell sweeter-or not as bad as usual. The perfume retailer Fragrance Warehouse has leased 3,000 square feet for its flagship store. It will offer more than 5,000 fragrances.
"This neighborhood is an ideal spot for retailers, thanks to extensive foot traffic from tourists and office workers, and the presence of such major retailers as Sephora, Zara, H&M and Lord & Taylor, to name just a few," said Fred Posniak, senior vice president at landlord W&H Properties. "It's become a shopping destination in its own right."
Daniel Rahmani of Venture Capital Partners represented the tenant. Amira Yunis, Zach Winkler and Jared Lack of Newmark Knight Frank's national retail group represented the landlord.