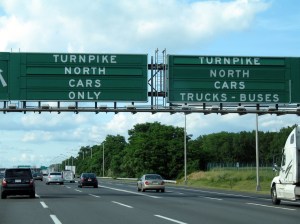 Beyond Manhattan's gilded skyscrapers are the tristate region's outer office markets: Long Island, northern New Jersey, Westchester County and Fairfield County in Connecticut. Rents are still down and vacancies are still high, but tenants are no longer paralyzed by the downturn and jump at a good deal, especially when a property is close to public transportation. Activity, while far from the peak's frenzy, is picking up, and the outer market's overall health seems to be improving, so long as the job market sustains itself.
In other words, life on the outside remains precarious, something to watch.
"The overall market is starting to see real activity. It's starting to see more and more people looking at space," said Cory Gubner, president and CEO of RHYS, a commercial real estate services firm in Stamford, Conn. "That's a big change from three to six months ago. We always say when there's smoke, there's fire. There's a lot of smoke right now."
Long Island
"In Long Island, vacancies have been stable since the beginning of 2009; rents have only fallen 5.5 percent from the peak," said Aaron Jodka, senior real estate economist at research giant CoStar Group. "The availability rate has also stabilized. That has to do with an overall stronger economy. It didn't fall as hard."
Long Island has a strong presence of education and health care companies, which have weathered the downturn better than industries that are more dependent on the stock market. These "slow-and-steady" tenants have led to a more stable leasing market, said Mr. Jodka.
Major leases in the first quarter of 2010 included JPMorgan Chase's 15,199-square-foot lease at Atria West in Nassau County and Hub Insurance's deal for 7,015 square feet at 1393 Veterans Memorial Highway in Suffolk County.
The vacancy rate is just under 10 percent in Suffolk and Nassau counties, among the lowest in the tristate region. Asking rents are generally more expensive than in New Jersey, but less than in Westchester and Fairfield counties.
And in perhaps a sign of the region's viability, Jones Lang LaSalle opened a new office in Melville, in Nassau County, at the end of February.
New Jersey
Northern New Jersey, particularly along the Hudson River, has long been known as Manhattan's back office. The area's access to public transportation, including the PATH train and Amtrak, have been an asset, and tax incentives led to an office boom in the 1990s.
But now, the nearly 93 million square feet of Class A and B office space throughout Northern Jersey have a vacancy rate of over 22 percent, due to a lack of jobs, according to Paul Giannone, managing director at Jones Lang LaSalle. The state's major industries include pharmaceutical, telecommunications and financial services companies, none of which have been hiring extensively since the downturn.
New Jersey as a whole has long teetered as California East, and that should continue through 2010.
The state's northern part has a 13.5 percent vacancy rate overall, according to CoStar. And while that number has stabilized, the availability rate is increasing.
"It's a very weak climate for office space," Mr. Giannone said. "It will be a tenant's market for the foreseeable future."
Activity has increased, but 80 percent of deals that Mr. Giannone has seen are lease renewals, often with tenants consolidating space and moving into spaces that are 10 to 20 percent smaller than existing buildings. Cheaper rents, averaging about $24 per square foot, have allowed some tenants to "trade up" to Class A space, but these rates are not enough to support significant new development, which has stalled in this decade. Seventy-five percent of the office buildings in northern New Jersey are 15 to 20 years old, but developers and investors have renovated older office buildings to attract new tenants.
One exception is 111 Wood Avenue, a 250,000-square-foot new development in the Metropark office complex in Iselin. The developers broke ground on the project at the start of the downturn, but decided to continue building. There has been some interest in the building, but no leases completed, said Mr. Giannone, who is involved in the project. It is expected to be completed in September.
By then, the market probably still won't have fully recovered, but any progress is highly dependent on job creation. Godspeed, Governor Christie.