Another for Monday's 230 Park: Satterlee Stephens Extends for 15 Years
---
---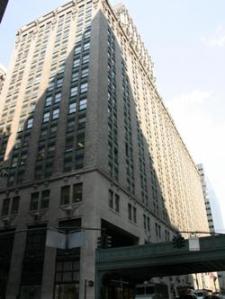 One of the city's oldest law firms, Satterlee Stephens Burke & Burke LLP, signed a 15-year lease extension for 49,000 square feet at 230 Park Avenue. The deal comes after 15 other tenants, including Six Flags and law firm Lathrop & Gage, took a total of 100,000 square feet at 230 Park in the first quarter of this year.
"This long-term renewal caps a relationship with Satterlee Stephens that is already a quarter-century old. We are thrilled at this match of an exceptional law firm with one of the city's finest landmarks," said Brian Robin, chief operating officer of Monday Properties.
Peter Hennessy, Martin Horner, Joseph Pollaci and Drew Saunders of Jones Lang LaSalle represented the tenant. Jordan Bergerand of Monday Properties and a team led by Paul Amrich of CB Richard Ellis represented the landlord.