The Op-Ed: Private Equity's Good
---
---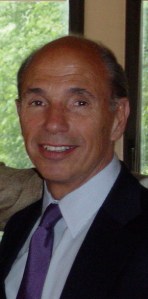 Eddie M. moved into the building we own and operate in the East Flatbush area of Brooklyn in 1971. He has lived in the two-bedroom apartment with an eat-in kitchen and a balcony for almost 40 years. During that time, the once majestic building and the neighborhood have gone through many changes.
From the headlines around the city today, you would be hard pressed to find stories of long-term residents who stayed, weathered declining neighborhoods and watched once glorious buildings come back to life. The more common stories are about residents and landlords at odds, with large, well-financed companies trying to vacate properties to increase rent. Housing advocates have labeled the practice "predatory equity" because of the source of investment funds used to purchase and maintain these buildings. More recently, they have focused on a number of high-profile foreclosures of properties that were overleveraged, or operators who have not treated their residents with the decency they deserve.
Yet that does not really tell the whole story. Hundreds of landlords who own from one to dozens of buildings have over the past two decades invested hundreds of millions of dollars in their buildings to restore tens of thousands of units of decent workforce housing. They have been aided by a vast amount of private equity from pension funds and academic and charitable endowments-investors who believe they can achieve a reasonable return on their investments and provide some social benefit without gentrification or diminution of affordability for the vast majority of New York's population.
Residents like Eddie can be the rule rather than the exception. The strategy of Urban American, the company we own and operate, like that of the great majority of our colleagues, has been to invest heavily to improve common areas; enhance public space and security; overhaul aging infrastructure, to remove thousands of violations; and to do our best to ensure that residents are safe and secure. When apartments become free, they are rehabilitated and rented at somewhat higher rents, but the little-known secret here is that market rent in these buildings and communities are still affordable for working families.
EDDIE PAYS $831 a month for his 1,150-square-foot apartment, of which he contributes $548 and the city SCRIE program contributes $283. Two refurbished apartments in the building recently came on the market and were rented at $875 each. That is a competitive rent in that area of Brooklyn but still within the 30 percent annual salary bracket for a person or family making $35,000 a year.
Good investments, with manageable debt and only natural turnover rates for residents, can create quality housing for working families. The industry's goal should not be excessive turnover to maximize return on these buildings but rather to create stable buildings where long-term residents can live comfortably with others who want to stay in or return to these communities: young couples, nurses, police officers, teachers, paralegals, IT technicians, transit workers and others who make up the fabric of New York City.
Recent news suggests that we need a return to a more basic principle: what we refer to as old wisdom for new times. One must invest in infrastructure, not bubbles. Prior to the market collapse in 2008, prices were wildly out of control, to the point where prudent operators had to just say no to building prices that were just too high. Clearly, one must purchase for the long term. If you're looking to double your money in a couple of years, try buying some land outside of Phoenix. But if you want a reasonable return with lower risk over 10 years, you should take a look at certain apartment houses in workforce neighborhoods in New York City.
Correspondingly, while there are some problems with the rent regulations as currently structured, they are not the enemy. There are many neighborhoods where rents are still well below the vacancy-decontrol threshold. That's a good thing because residents can afford to live there and owners and managers can invest, make a reasonable profit and most importantly provide improved housing for these communities.
This type of investment in outer-borough workforce housing is beneficial on multiple levels. We can improve the quality of housing as well as create jobs. At the same time, we are helping to create stable communities for working families who want to stay in the city and desire decent places to call home. In addition, New York City's aging housing stock is located along the transit hubs that service the Manhattan job market. Upgrading these buildings is essential for New York to remain competitive.
Workforce housing in New York still means primarily private housing-privately owned and operated and privately financed. The government has made a huge commitment to affordable housing through its investment in subsidizing tenants and providing incentives to improve buildings. But if this commitment is going to provide the vast majority of New York's workforce with an improved quality of life, then it has to be accompanied by equity investment that helps finance the upgrade of our aging housing stock. This can be done without speculative excess and without the community upheaval that gentrification can cause, but it requires a prudent commitment to old wisdom in new times and the recognition that private equity has been and will always be an essential element in restoring and creating quality housing in the city.
Workforce housing in New York City is not a sexy or trendy business. It's not a quick-kill business for high flyers.
But, done right, it's a good business. And for the future of New York City, it's an essential business.
Philip M. Eisenberg is the founder and chief executive officer of Urban American and a REBNY member.