It's Official: Michael Kors to Open Flagship at Site of Failed Ungaro Store on Madison Ave
---
---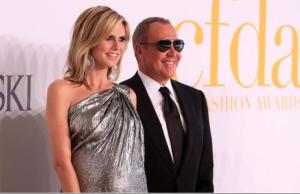 It's official. Michael Kors will open a flagship store at the Madison Avenue site of the failed Emanual Ungaro, according to the broker who completed the deal.
The possibility was first reported in Thursday's New York Post, in a story about the Ungaro fashion house's search for a buyer. The French house famously hired Lindsay Lohan as an artistic adviser last year, to the immense scorn of fashion insiders.
Here's an excerpt from the just-issued press release:
Big News on Madison Avenue! Gary and Rick Dana, Executive Vice-Presidents of The Dana Commercial Group at Prudential Douglas Elliman, have arranged a 15 year lease with Michael Kors to build a new Madison Avenue Flagship Location at 790 Madison Avenue, the Southwest Corner of Madison Avenue and 67th Street. The location, formerly occupied by Ungaro, features 50 feet of avenue frontage containing selling area of 4000 square on two floors, plus a finished lower level. Gary Dana represented both the Landlord and the Tenant in the transaction. The deal is an example of traditional brokerage—Gary Dana repeatedly attempted to contact Michael Kors about the former Ungaro store until they agreed to a meeting. All of the business terms were agreed to in a one hour session. The deal was signed within 90 days.
drubinstein@observer.com