The Op-Ed: Room for Caution
---
---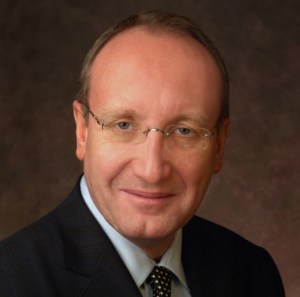 Even a quick study of the fourth-quarter statistics for the Manhattan office market reveals that there are signs of life in the office leasing market. But taking a step back to analyze the economic environment indicates that there is plenty of room for caution on the part of landlords and even, to some degree, tenants in New York.
Let's begin with some of the key positives. Leasing activity in the second half of 2009 totaled 9.9 million square feet, an increase of 56 percent over activity in the first half of the year.
And while the total for leasing activity in 2009 was a record low of approximately 16 million square feet, that figure does not reflect renewal activity, which was particularly strong last year. In fact, office leasing renewals accounted for more than half of the 50 largest leases in 2009.
With a strong fourth quarter and limited new space added to the market, the vacancy rate declined for the second straight month, to 11.1 percent at the end of December, and remained flat quarter over quarter for the first time since the start of the recession.
The sublease vacancy rate experienced its first quarterly decline since December 2007-to 2.7 percent in December 2009 from 2.8 percent in September.
All of this is welcome news. But it's important to understand that there are a variety of factors that are driving the activity-some more directly than others.
On the bright side, these include improvements in corporate profitability, particularly among some of the largest banking and financial services institutions (New York City's largest office-space occupiers), as well as improving business confidence and an improving economic and employment outlook.
But a more direct factor driving activity is that the market has re-priced, and companies are taking advantage of the opportunity to lock in long-term value by negotiating renewals or executing relocations at today's net effective rents.
With dollars and cents driving activity up from the depths of record lows, any significant increases in rental rates in today's market would reduce the incentive for at least some of the tenants in the market or those considering renewals.
At year end 2009, overall average asking rents in Manhattan fell to $55.52, down 24 percent from their peak of $72.97 in the third quarter of 2008. Including concessions, average rents are down another 15 to 20 percent.
Landlords negotiating transactions today need to weigh the positive trends in the market with the primary drivers of activity.
Owners should recognize that in the early stages of a national recovery, you can't say with certainty whether the world has turned for the better. In the last recovery, it took more than a year before employment began to rise.
For one thing, companies are still struggling. There were many companies that surprised analysts with profits in the fourth quarter, but there were also many that have turned in significant losses. The string of poor earnings announcements at the start of January were proof of that.
Additionally, while we've started to see significant improvements, the employment picture hasn't turned the corner completely. The New York City unemployment rate hit 10.6 percent at the end of December, and payroll employment is still declining. Since any sustainable real estate recovery will lag behind an employment recovery, we can be sure that there are at least a few months more of softness in the market tied to negative space absorption.
As for tenants, they have to be careful about being overly confident. There is no doubt that today's market represents an incredible opportunity to realize long-term value.
Specifically, for tenants with lease expirations coming due before 2012, now is a particularly opportune time to try to lock in an aggressive deal. However, for tenants with expirations further out, they need to recognize that landlords will take into consideration the potential for a significantly improved market by the time the leases roll, and those considerations will be a factor in lease negotiations.
In addition, while we all recognize today's market as a substantial opportunity, there's no telling how long the window will be open. Today, there is more information available than ever before on the commercial real estate market and the economy. But forecasting is still a risky business.
Landlords and tenants who balance their expectations in today's market will benefit the most from the opportunities presented to them in 2010.
Bruce Mosler is the co-chairman of Cushman & Wakefield. He will be writing monthly for The Commercial Observer about the leasing market.