The Week in Commercial Real Estate: October 5 – October 12
---
---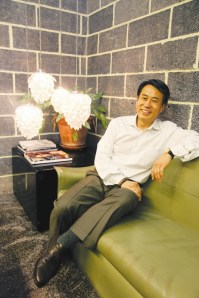 Tribeca, Soho Buildings Listed
Marcus & Millichap listed two mixed-use buildings: the 28,500-square-foot 70-72 Wooster Street in Soho, and the 21,375-square-foot 70-72 Franklin Street in Tribeca. Adelaide Polsinelli, associate vice president for investments, is representing the seller.
Newmark Takes Over at 100 Church
Newmark Knight Frank will take over the leasing of 100 Church Street, according to the New York Post. The 1.08 million–square–foot property is being transferred through technical foreclosure from the Sapir Organization to SL Green. CB Richard Ellis was the previous leasing rep for the building, which has more than 666,000 feet unoccupied, having taken over two years ago from Cushman & Wakefield. Jimmy Kuhn, Brian Waterman, Lance Korman and Hal Stein of Newmark Knight Frank will be the leasing agents.

Flatiron Conversion Completed
Builders Group finished the conversion of a 20-story Flatiron office building into mixed use. The property, at 15 East 26th Street, now includes 65 condos, 80,000 square feet of office space, and a 15,000-square-foot Italian restaurant. George Figliolia, president of Builders Group, was the construction manager and builder. Walter & Samuels is the building's managing agent.
City Council vs. Transportation Commissioner
The City Council has challenged Transportation Commissioner Janette Sadik-Khan with two new bills, which would have her department approach community boards and hold public hearings before implementing major projects. Sponsors say the bills are reactions to Ms. Sadik-Khan's fast-moving policies, such as replacing car lanes with bike lanes and open spaces. The commissioner has broad power to transform roadways without Council approval, in contrast to land-use changes, which must be approved.
'Moderately Aggressive' at Atlantic Yards
A state-commissioned report found "moderately aggressive" but "not unreasonable" assumptions by developer Forest City Ratner regarding its Atlantic Yards project in Brooklyn. Forest City expected market rents for apartments in initial buildings, completed in 2015, to be $45 per square foot per year, or $3,000 a month for an 800-square-foot apartment. The developer also assumed initial condo sales prices starting at more than $1,200 a foot.

Chase Takes Tower Off the Market
JPMorgan Chase dropped its effort to sell One Chase Manhattan Plaza after insufficient bids, according to Bloomberg. The 60-story property was one of 23 office properties JPMorgan Chase was trying to sell. Other banks have also been active sellers: Earlier in October, HSBC sold and leased back its headquarters at 452 Fifth Avenue for $330 million to an Israeli business, and in August, developer Young Woo bought the AIG headquarters in Lower Manhattan for $150 million.
Deutsche Building Demo Resumes
Workers resumed demolition of the former Deutsche Bank Building near ground zero, according to The New York Times. The project has been ongoing for the past three and a half years, with 26 stories remaining in the 41-story tower at 130 Liberty Street. Workers must dismantle 15,750 tons of concrete and 11,000 tons of steel. Construction manager Bovis Lend Lease expects this week to get a Buildings Department permit to continue.

Swig Faces $3.5 M. Lawsuit
Developer Kent Swig faces a lawsuit for $3.5 million from RCG Debt IV Non-REIT Asset Holdings, according to The Real Deal. According to the suit, filed in September, Mr. Swig delivered a promissory note to RCG that was due on Dec. 31, 2008. He was granted an extension and made two $50,000 interest payments, but has since accumulated 15 percent interest in February and 24 percent since March 1. A judgment was signed on Sept. 21 for $3.9 million. Mr. Swig is appealing a $32.4 million judgment by Square Mile Structured Debt involving the midtown condo conversion Sheffield57.

First Commercial-Mortgage Bond?
Goldman Sachs may sell the first commercial-mortgage bond since June 2008, according to Bloomberg. The bank would take advantage of the federal government's TALF program to unlock a five-year, $400 million loan to Developers Diversified Realty Corp., which was made by a Goldman unit and is secured by 28 shopping centers. The bond would be used to repay debt on those properties and others, and to reduce the outstanding amounts of credit facilities.
Grim Retail Market Numbers
A new retail market report from Marcus & Millichap forecast that 70,500 workers in Manhattan will be let go in 2009, and that developers will expand the borough's retail stock by 571,000 square feet this year, after just 75,000 new feet of space was delivered in 2008. At the same time, however, retail sales have declined 7 percent citywide in the past year, and the number of retail property transactions has fallen 57 percent since the second quarter of 2008.
Woo on 70 Pine, 72 Wall PlansYoung Woo, who bought AIG's Lower Manhattan towers at 70 Pine Street and 72 Wall Street earlier this year, said he could sell condos in a converted 70 Pine for $2,000 a square foot, according to The Real Deal. Mr. Woo is considering about 400,000 to 500,000 square feet of residential for 70 Pine, above the 19th floor, with the rest commercial; 72 Wall would be kept as all commercial.
rli@observer.com