Sitt Comes Back to Bloomberg, This Time for a Brooklyn BJ's
---
---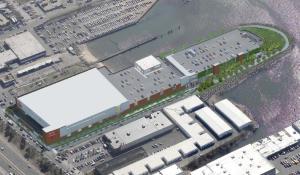 Joe Sitt, the landlord who battled with the Bloomberg administration at Coney Island, is coming back to city officials with a new request: He wants to put a big-box mall in South Brooklyn.
Mr. Sitt's Thor Equities is seeking to build a 214,000-square-foot mall highlighted by a BJ's Wholesale Club, along with space for three other retail stores. The company has filed for a rezoning of the site, a peninsula off Shore Parkway in Bensonhurst. The current use: a bus parking lot.
The plan is now in an early stage of public approval—a "scoping" phase for the environmental review—with a hearing to be held on Oct. 29 at the Department of City Planning.
On its face, the plan seems a bit less controversial than his involvement at Coney Island, where city officials desperately sought to push Mr. Sitt out of the area they wanted to redevelop, offering to buy his land (the two sides have squabbled over a price, and no deal has yet been signed).
At the Bensonhurst site, the players are not all that different: the Department of City Planning is still involved, and the local Councilman, Domenic Recchia, is the same.
ebrown@observer.com