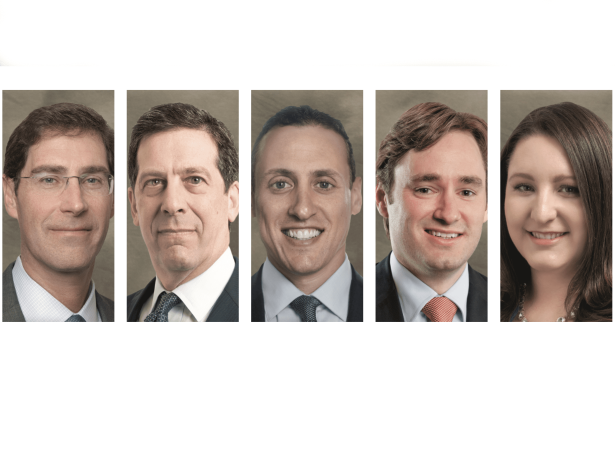 #4
Katie Keenan, Michael Nash, Stephen Plavin, Jonathan Pollack and Tim Johnson
President of Blackstone Mortgage Trust; Co-Founder and Chairman of Blackstone Real Estate Debt Strategies; CEO of Blackstone Mortgage Trust; Global Head of Blackstone Real Estate Debt Strategies; Senior Managing Director at Blackstone Real Estate Debt Strategies at Blackstone
Last year's rank: 2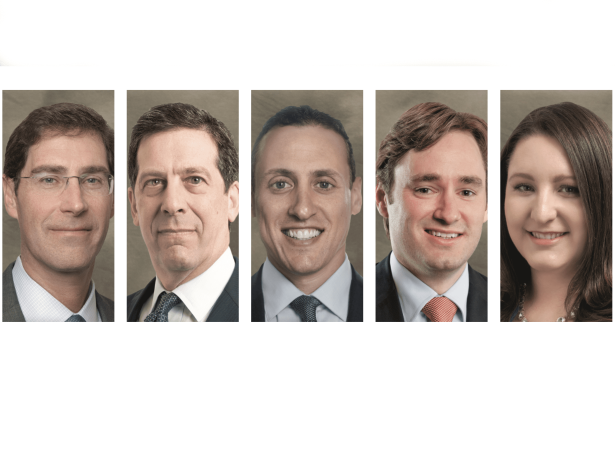 In terms of excellence in lending, few can compare with Blackstone's prowess. As of year-end 2020, Blackstone Real Estate Debt Strategies (BREDS) had grown to $28 billion of investor capital across drawdown funds; BXMT, a liquid securities business; and insurance solutions. And the firm amassed $10 billion in originations between April 2020 and April 2021.
As if that weren't impressive enough, in September 2020, in the depths of COVID, Blackstone closed its most recent real estate debt fund, Blackstone Real Estate Debt Strategies IV. The fund has $8 billion of total capital commitments, making it the largest real estate credit fund ever raised. (Come on now, Blackstone, stop showing off!)
"Obviously, it was a challenging year for everybody as we managed through really unprecedented times that we were all dealing with for the first time. But, for our business, it was a pretty exceptional year," Tim Johnson said. "We were able to transact with our borrowers, support them in all facets of their businesses throughout the pandemic, and focus in on the areas where we see the best fundamentals."
Blackstone's ability to invest across the capital stack, making both mezzanine loans and senior mortgage loans — and doing floating-rate, fixed-rate, short-term and long-term financings — gave it the ability to provide much-needed solutions to borrowers in an environment where it was exceptionally difficult to transact.
"Overall, even though the year had a challenging backdrop, it was a really busy one for us. We were able to do a lot of business with existing borrowers, and new borrowers as well, while a lot of folks were on the sidelines," Johnson said.
During the early days of COVID, when there was little visibility into what the next day, week or month held, Blackstone devoted its time to supporting its borrowers and understanding what was happening in its loan portfolios on a day-to-day basis.
"Ultimately, over time, it normalized quite a bit and we started to see a pickup in real estate activity," Johnson said. "The interesting thing is, the things that we felt really strongly about prior to the pandemic ended up being those same things that we felt strongest about coming out of the pandemic."
Case in point? Life sciences. It's the one asset class that lenders, owners and brokers are clamoring over post-COVID. (And Blackstone is hardly lagging, either, in exposure to industrial, another sought-after class.)
In March, Blackstone Mortgage Trust provided a $491 million loan to the Davis Companies and Principal Global Investors for the acquisition and conversion of Charles Park One & Two in Cambridge, Mass., into a life sciences campus.
"That deal is a perfect example of something that we would have loved to have transacted on pre-COVID, and a great transaction for us to be able to participate in post-COVID," Johnson said. "It's a good example of how things have changed in the world, but our conviction around the asset classes that we like the most has really stayed the same."
Meanwhile, women represented 42 percent of all hires across Blackstone's real estate business in 2020. The firm also launched a diversity and inclusion task force and other initiatives to drive broader economic mobility, and hired a global head of real estate ESG.—C.C.