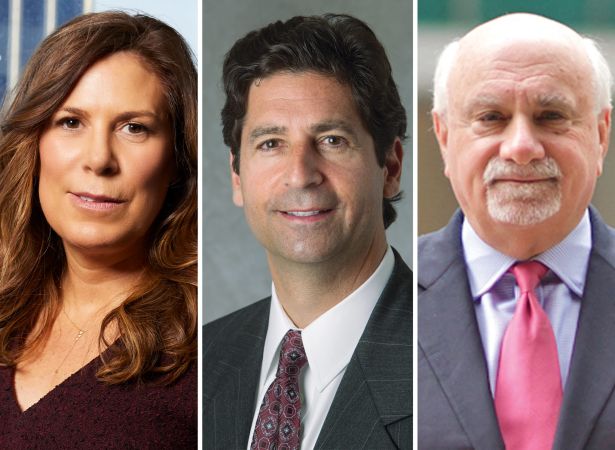 #7
Kara McShane, Doug Mazer and Alan Wiener 
Head of Commercial Real Estate; Head of Real Estate Capital Markets; Group Head of Multifamily Capital at Wells Fargo
Last year's rank: 5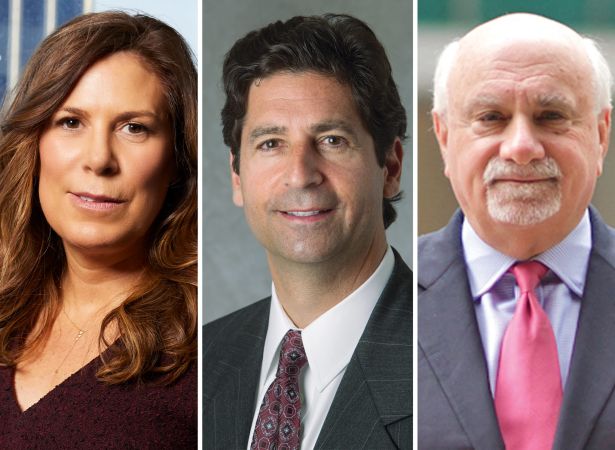 What more can be said about the titan of industry that is Wells Fargo Commercial Real Estate, other than it certainly was able to exercise its power amid last year's inconceivable black swan event. 
Year to date this spring, the bank had made about $40 billion in new loan originations across its global platform, leading the commercial real estate finance sector in several areas, including banking and loan servicing. It's the largest master and special servicer of existing commercial property loans.
It's hard to find a corner of the industry in which it does not have an influential place. 
Wells Fargo has been the No. 1 bookrunner of CRE CLOs since 2008, and it held itself up to that label in the first quarter of 2020, executing on the largest post-crisis CRE CLO on behalf of Blackstone Mortgage Trust.
Its massive balance sheet lending practice runs the gamut, providing fixed- and floating-rate financing on office, multifamily, industrial, retail, hospitality, senior housing and manufactured housing, among others, and it also sports a joint venture equity practice targeting opportunities with well-established prospective partners. 
In the last year or so, the bank has been involved in a whopping 65 commercial mortgage-backed securities deals, totaling $54.6 billion. 
In Alan Wiener's realm of multifamily, year in and year out, the bank is one of the stalwarts of the space. It originated $4.7 billion in Fannie Mae-backed debt and $3.6 billion in Freddie Mac-backed debt in support of the housing market last year. Broadly, its multifamily arm operates in every facet of the space, and finances conventional and affordable apartments, as well as student housing, manufactured housing communities, senior housing and skilled nursing facilities.
It also contributed about $3.8 billion to agency CMBS deals in 2020, and served as the bookrunner on just over $11.3 billion in agency debt across 27 deals last year, according to information from Commercial Mortgage Alert. 
The bank also ranked third among the largest bookrunners of unsecured notes issued by real estate investment trusts last year, with just over $6.2 billion issued across 66 deals, representing 8.3 percent of that market. 
Wells expanded into asset types like industrial, life sciences, data centers and cold storage, too, in response to the pandemic, and has also developed a fresh focus on SASB CMBS transactions as well as triple-net, master lease securitizations.
With all its legwork in the real estate finance sector, the bank has also deployed a slew of in-depth internal and external diversity and inclusion initiatives as part of its rather recent change in executive leadership. Those include outreach to historically Black colleges and universities and Hispanic-serving institutions in attempts to find and foster young, diverse talent, and the bank also financially supports Black-owned minority depository institutions.—M.B.