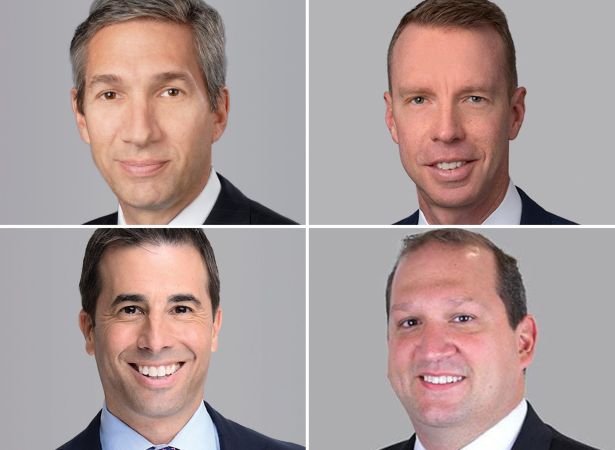 #18
Jeff Altenau, Steve Kohn, Rob Rubano and Mike Ryan
Executive Managing Director; Vice Chairman and President of Equity, Debt and Structured Finance; Executive Managing Director; and Vice Chairman at Cushman & Wakefield
Last year's rank: 19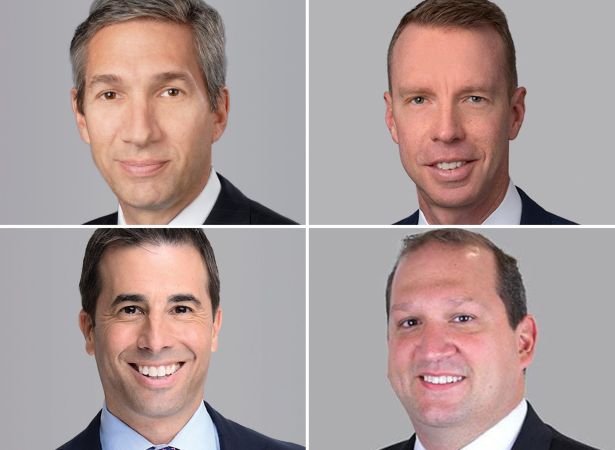 As COVID bore down on the U.S., borrowers turned to their most trusted advisers to help them navigate the choppy waters that had unceremoniously replaced the once smooth —and deep — reservoirs they sailed on. 
The C&W team closed an impressive 243 transactions amounting to a whopping $10.8 billion this past year, including some of the COVID period's most complex deals.
The earlier COVID days were spent educating borrowers on what the team was seeing real-time in the market, transacting on deals that had to get done (for example, acquisitions with hard deposits), and negotiating restructurings to help borrowers deal with collection delinquencies.  
"At the beginning, a lot of clients wanted to know what was going on and when the market would come back," Steve Kohn recalled. "But, once it came back, I would say it was pretty standard fare and we did what we always do, which is a very comprehensive job of marketing debt for clients." 
The firm also took on some blocking and tackling. "No one in the bank market wanted to take any syndication risk," Rob Rubano said. "We had to go out and put the lending syndicate together ourselves, bringing in foreign and domestic banks, along with the large, domestic money center bank that was originally leading the deal. We really had to roll up our sleeves." 
Early on in COVID, the team was closing primarily on industrial, multifamily, institutional-grade credit net-leased office, life sciences and data center deals. Fast forward to late 2020 and early 2021, and it was transacting on virtually all asset classes, including stabilized, transitional and ground-up construction. The team has also been busy raising joint venture equity. 
In between, they closed some of the most buzzed-about deals, including a $360 million refinance for SL Green Realty Corp.'s 100 Park Avenue; a $177.1 million loan for Blackstone's acquisition of 2 and 3 MiamiCentral; a $219 million acquisition of an industrial portfolio, that included both FedEx and Amazon as tenants, for Mirae Asset Global Investments; a $415 million refinance for 575 Lexington Avenue; and a $700 million loan for a 1.1 million-square-foot, mixed-use project in Bellevue, Wash.
"All-in rates are very low and attractive — historically speaking — and we've had a tremendous first quarter this year," Kohn said.
In addition to hiring its first Chief Diversity, Equity and Inclusion Officer, C&W has evolved its recruitment strategy by setting up pipelines for diverse talent to enter the industry, connecting with historically black colleges and universities to position commercial real estate as a potential career path for students early in their college careers. The firm is a Global Agenda Program Partner to CREW Network and recently launched a first-of-its-kind mentorship program for its professionals in collaboration with Project REAP.—C.C.