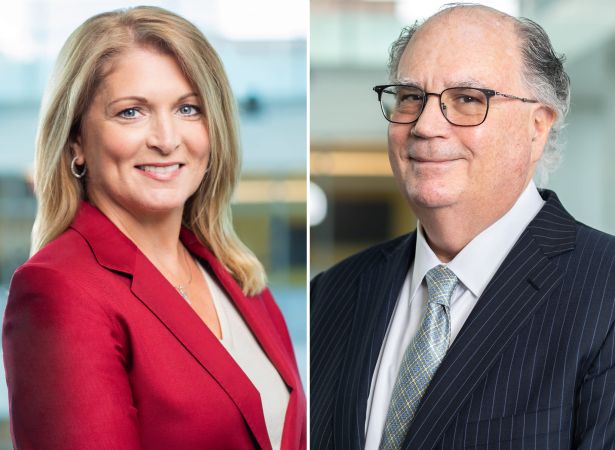 #1
Debby Jenkins and Rich Martinez
Executive Vice President and Head of Multifamily; Senior Vice President, Multifamily Production and Sales at Freddie Mac
Last year's rank: 13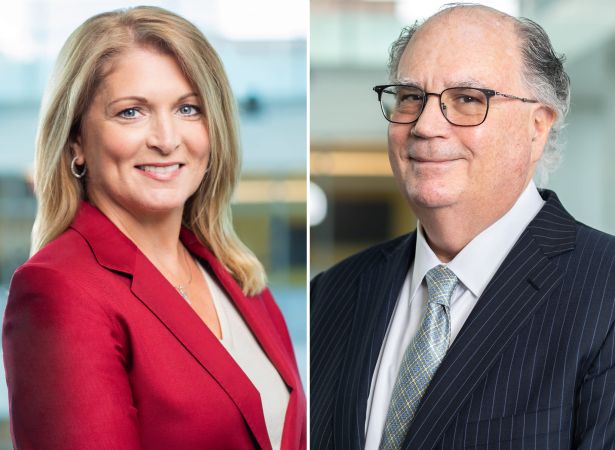 In a year of pandemic-driven volatility, Freddie Mac brought a consistent source of stability to the multifamily industry.
Freddie continued its growth in 2020 with a record $83 billion in total multifamily loan purchases, maximizing its lending cap while guiding a vital sector through the uncertainty of a global health crisis. The government-sponsored enterprise financed more than 800,000 multifamily units, with 96 percent of this production designed as affordable for families making at or below 120 percent of area median income.
"At the height of volatility, other players in the market really had to take a step back and what we did, in a time of crisis like that, is step forward," said Debby Jenkins, noting that in the early months of the pandemic, Freddie instituted virtual property inspections that enabled loans to be processed and securitized. "The need for our capital, the need for our leadership in the multifamily industry, was more important during the COVID period than almost any other time period I can recall. And our stability during those times really kept the market moving and kept liquidity flows within the multifamily space solid."
Freddie's active year included a number of large transactions, such as working with Merchants Capital to provide a $375 million risk share loan to finance the New York City Housing Authority's Brooklyn "Megabundle" deal — aimed at providing comprehensive upgrades to 2,625 apartments and common areas.
The McLean, Va.-based GSE also worked with Merchants Capital in providing $35 million to refinance a 133-unit transitional housing apartment complex in Jamaica, Queens. In addition, it worked with JLL on a similar structure to provide debt financing for the $52 million acquisition of a 148-unit transitional housing multifamily complex in Brooklyn.
"Two of the key pillars for Freddie Mac in our mission is stability and liquidity, and this was a time where we had to provide stability and liquidity," Rich Martinez said. "We thought it was also very important to provide transparency, so one of the things that we did was hold biweekly calls with our Optigo network lenders to let them know about the steps we were taking."
Freddie was proactive during the pandemic with its establishment of a nationwide forbearance program that provided flexibility for hard-hit borrowers and protections for renters. Nearly 90 percent of loans with an approved forbearance are current and in the repayment period, or have fully repaid forborne loan amounts.
"We, I think, led the market there, in terms of making sure that we set up something that was friendly to borrowers that needed a short-term break in terms of their cash flow," Jenkins said. "We utilized about 1,500 borrowers during the time period and it worked; it gave them what they needed during that time."
For 2020, Freddie closed a record $12 billion in targeted affordable housing loans and nearly $5.4 billion in small balance loans. It also executed $3.7 billion in senior housing loans and $500 million for Low-Income Housing Tax Credit (LIHTC) equity investments, which included investing $12 million in December to support the Tieton Farmworker Housing Apartments in Tieton, Wash., as part of an affordable housing initiative led by Catholic Charities.
A banner year for Freddie also included important work outside of finance with the Mortgage Bankers Association naming the agency as a winner of the 2020 Commercial/Multifamily Diversity and Inclusion Leadership Award for its focus on workforce and supplier diversity.
The agency took another big step on the diversity front in 2020 with Freddie Mac Multifamily initiating an effort with Project Destined to mentor Washington, D.C., high school students as part of an internship program providing education and training in real estate. The multifamily platform also spearheaded a diversity, equity and inclusion task force charged with identifying and eliminating unconscious biases and racial and social inequities.
"We talk a lot about affordability, liquidity and stability, which are the chartered mission components. And, when you really think about the racial and social unrest, injustice, that has been at the forefront of our country for the course of the last year, it has really sparked us to focus a lot on what we can be doing, and utilizing our platform to make real changes to the positive in terms of the renters that live in the communities that we finance," Jenkins said. "It is an opportunity in a challenging time, and it is also our responsibility given what we do in terms of the market."—A.C.