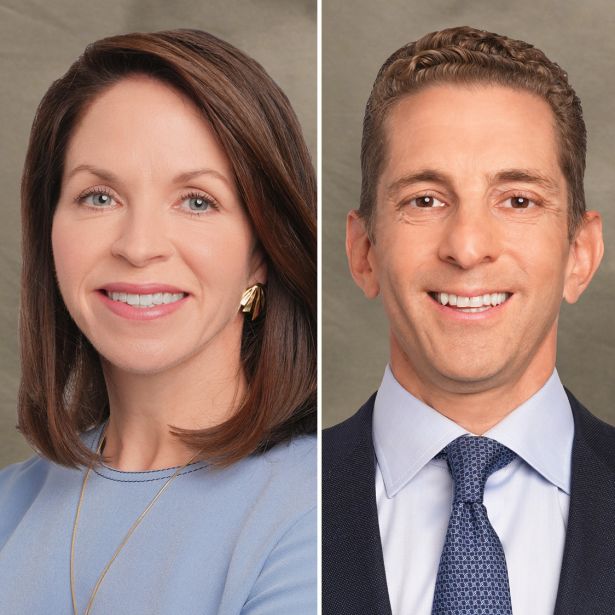 #3
Kathleen McCarthy and Ken Caplan
Global co-heads of real estate at Blackstone
Last year's rank: 1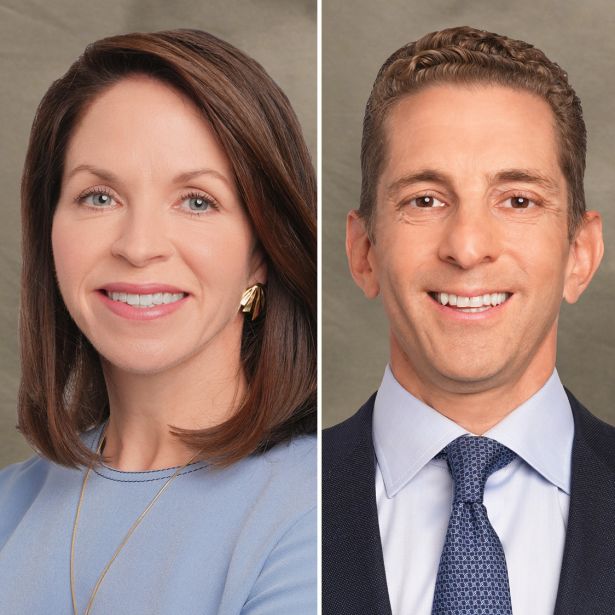 Ken Caplan maintains that Blackstone doesn't have a DeLorean time machine parked at its 345 Park Avenue headquarters. We're not buying it, but let's continue. 
We don't quite know how Blackstone does it, but the investment firm continues to make impressive portfolio decisions that not only suggest time travel, but also defy markets. We're here for it, as are its investors — to the tune of $30.4 billion. That's the amount of capital commitments the firm had secured at the April 2023 close of its most recent fund, Blackstone Real Estate Partners X — the largest real estate or private equity drawdown fund ever, raised during the most turbulent time in recent market history. Great Scot! 
Kathleen McCarthy describes it as a "point of pride" for the firm.  "It's a very tough fundraising environment but we were able to raise that fund in a matter of months because we've been delivering great performance for our clients for 30 years now through cycles," she said. "People think we always have the wind at our backs, but that's not the case. Whether it was the dot.com bubble, the Global Financial Crisis or COVID, we've demonstrated that we have an all-weather investment process that works." 
As Doc Brown once said, "Roads? Where we're going, we don't need roads!" Still, Blackstone has been carving out its own path in anticipation of market changes for some time now, repositioning its portfolio for success en route. Long before it was in vogue, the firm started decreasing its exposure to traditional U.S. office buildings from 61 percent to only 2 percent of its global portfolio today.
"We're focused on looking around the corner, anticipating change and investing in the direction of that change," Caplan said. "We've been de-emphasizing office for some time now, and simultaneously emphasizing other strategies under our high conviction investment themes such as logistics, rental housing, life science office, data centers and hotels, which now represent 80 percent of our equity portfolio." 
"We're always looking at the data," McCarthy said. "We have the benefit of a portfolio of nearly $600 billion of real estate and we built this business by looking at what our portfolio is telling us — what's working, what's not working, and what's working but not as well as it used to." 
Case in point, while rental housing has always been a prevalent theme, Blackstone upped the ante with the $13 billion take-private
  deal for American Campus Communities. 
Amid all the megadeals, Blackstone also committed to hiring 2,000 refugees throughout its portfolio companies. "The true power of this business is that, through really impacting communities and people in so many ways, we can build more resilient companies," McCarthy said.