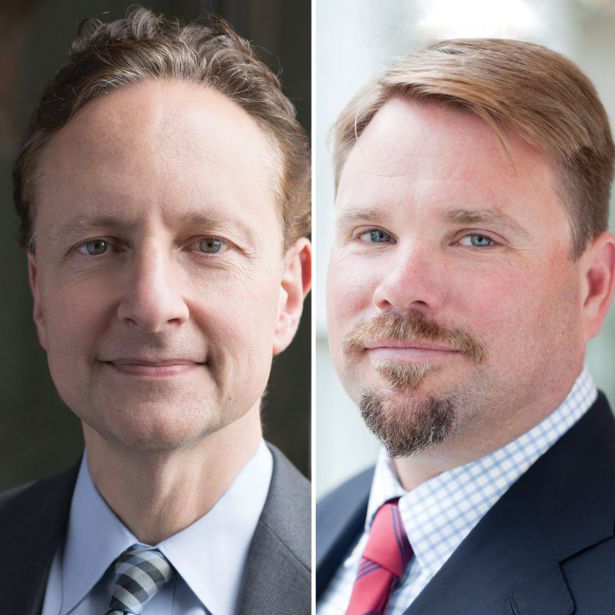 #74
Matthew Bronfman and Michael Phillips
CEO and President at Jamestown Properties
Last year's rank: 30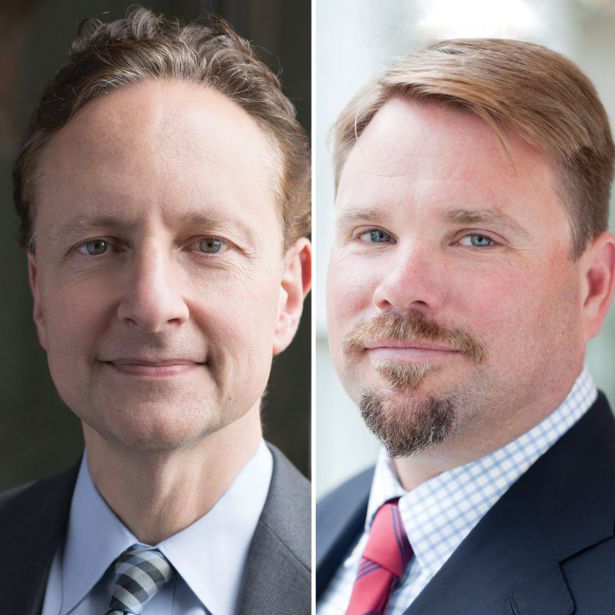 Just call Jamestown the Wolf of Wall Street — or, more accurately, the Wolf of Third Avenue.
Jamestown's Industry City campus struck deals for more than 400,000 square feet of office and industrial space in 2022, including a 45,586-square-foot lease for New York University's Martin Scorsese Virtual Production Center. 
The sprawling Sunset Park, Brooklyn, property, which Jamestown co-owns with the goodfellas at Belvedere Capital and Angelo Gordon & Co., also scored expansions and new leases with life sciences firm Aanika Biosciences, furniture store West Elm and shipping provider Highline Commerce. But Jamestown's biggest deal of 2022 took place in sunny California.
In November, clothing company Levi Strauss renewed its 367,000 square feet at Levi Plaza, its headquarters at 1105 Battery Street in San Francisco. While the office lease took nearly 18 months to close, at the time it represented the second-largest renewal in the city since the start of the pandemic, the San Francisco Business Journal reported. 
In April, Jamestown also unveiled Pier 57, the Manhattan waterfront food hall that's part of a $400 million redevelopment of the property with Google, RXR, Youngwoo & Associates and Hudson River Park. Anchored by The James Beard Foundation, the hall's 15 restaurants range from Caribbean coastal to Indian and Japanese flavors.
Overseas, Jamestown purchased another 7,957 square meters (or 85,648 square feet) of leasable space in its portfolio of buildings in Schinkelkwartier near Amsterdam in the Netherlands. Jamestown signed another 40,634 square feet of deals in the neighborhood last year, according to the firm. 
As the company looks to the rest of 2023, Michael Phillips said Jamestown plans to use an economic downturn to capitalize on new deals. 
"We are in for a dynamic year due to the wider macroeconomic climate as well as specific challenges to the banking sector," Phillips said in a statement. "The decisions we make now are rooted in a long-term perspective, inclusive of those challenges. At the same time, challenge creates opportunities, and we plan to seize opportunities both on the existing portfolio and on new acquisitions."