Local Housing Development Efforts in New York Need Statewide Help
---
---
The New York State Legislature's inaction on housing this year — despite a historic opportunity and unprecedented focus on the issue — was very frustrating to advocates and the affordable housing industry. However, the session and its aftermath have at least shown that the lack of adequate housing supply is now front and center in political and policy discussions at all levels of the state.
For example, Gov. Kathy Hochul has shown with her recent slate of executive actions that she is determined to do what she can to make progress on the issue. She created an alternative tax program to enable the completion of thousands of units of mixed-
income residential development in Gowanus, seeing through a decades-long process to rezone the neighborhood; she is beginning to use state-owned land for affordable housing, as my organization, the New York State Association for Affordable Housing (NYSAFAH), suggested; and she established the Pro-Housing Communities program to direct state money to localities that promote residential development.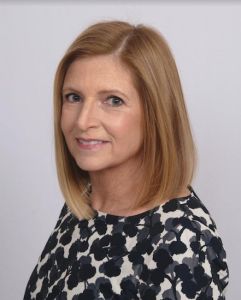 And cities are taking the lead on this issue as well.
Syracuse, for instance, just comprehensively updated its zoning to create and preserve affordable housing while maintaining the central goal of preserving and enhancing the city's existing land use patterns. It was the first time in over 50 years that Syracuse adopted a new zoning ordinance, and it will transform the city's ability to accommodate growth while increasing beautification efforts, addressing segregation and gentrification, and implementing sustainability efforts to mitigate the impact of climate change.
Further west, in Buffalo, the city recently broke ground on a rehabilitation project at the Ellicott Town Center — which invested $73 million in upgrading the 281 affordable units for seniors and families. It is an example of how New York can preserve and modernize aging affordable buildings, ensuring that what housing we do have is properly resourced for the modern age.
Piece by piece, community by community, we are seeing the vision of pro-housing voices last year in action now. Cities and towns across the state are stepping up to the challenge and showing New Yorkers that housing growth lowers rents and is beneficial for all. That is what New York needs: local governments coming together and addressing the housing crisis at the local and county levels. Now, we need a statewide plan to maximize its impact.
The NYSAFAH was honored to gather the state's leading policymakers, advocates and practitioners on housing in Albany earlier this month. We discussed these ideas and more, including productive ways to harness the unprecedented energy on housing across New York toward statewide policy change on this issue.
As we gear up for next year's legislative session, New York's pro-housing community should be proud that we put the housing crisis at the center of the conversation. Now, we need to redouble our efforts to tackle the iron triangle of inequitable property tax policy, environmental review, and exclusionary zoning that together prevent the development of affordable and mixed-income housing.
Jolie Milstein is president and CEO of the New York State Association for Affordable Housing.