A Growing Chasm: Surging Home Prices Outpace Income Growth
---
---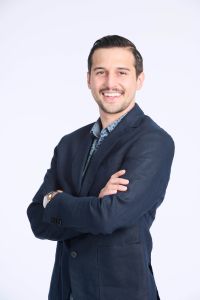 In a reflection of changing economic dynamics, a recent study reveals the gap between home prices and household incomes continues to widen, pushing homeownership further out of reach for many Americans.
The age of the typical first-time homebuyer has now hit an all-time high of 36, according to recent data. Further underscoring this trend is the fact that only 26 percent of today's buyers are first-timers, the lowest percentage since the National Association of Realtors began monitoring these figures.
Moreover, the data suggests that to find affordable housing, Americans are moving farther afield. The median distance between a buyer's previous residence and their new home has skyrocketed to 50 miles compared with the 15-mile average recorded between 2018 and 2021. As a result, small towns and rural areas are seeing record-high sales, making up 29 percent and 19 percent of total home purchases, respectively.
Historical data from the U.S. Census Bureau illustrates just how significant this disparity has become. Since the 1960s, median home prices, when adjusted for inflation, have surged by 121 percent. Median household incomes by comparison have seen a growth of only 29 percent. To put it into perspective, the median house price in 1960, adjusted for inflation, would stand at $104,619 in 2020's dollars, which is well below today's actual average home price of $240,500.
The ramifications of this disparity are in the numbers. In 1960, roughly 68 percent of Americans could entertain the dream of owning a home. Today, that figure has dropped to 43 percent, according to Census data.
Fannie Mae's recent home purchase sentiment index paints a telling picture of the current consumer mindset. While there's a noted confidence in personal financial situations, it is offset by a pervasive pessimism about the home-buying market. In July, the index saw only a marginal rise of 0.8 points, settling at 66.8 as a record 82 percent of respondents indicated that now is a bad time to buy a house.
Hence, projections from Fannie Mae's Economic & Strategic Research Group indicate a stagnant outlook for the 2023 housing market, with anticipated sales figures mirroring the lows of the 2009 financial crisis.
This sentiment in the for-sale market continues to fuel the rental segment. More than 44 million properties in the U.S. are currently rental units, a figure likely to increase given the prevailing market conditions. As homeownership becomes even harder to attain, renting will play an increasingly important role in months and years to come, adding to the seismic shift in the landscape of the American housing market.
Michael Lucarelli is the CEO and co-founder of RentSpree.