Proptech Firm Measurabl Closes $93 Million Series D Raise
ESG data management giant to expand further in U.S. and globally
---
---
Efforts to slow global warming continue to be a major consideration for commercial real estate, as demonstrated Wednesday when Measurabl, a global data management platform for property, announced it has closed a $93 million Series D raise to expand further in the U.S. and internationally.
The funding will be used to continue expansion of Measurabl's environmental, social and corporate governance (ESG) technology solutions for real estate as well as for more global partnerships, the proptech firm said in announcing the closing.
The oversubscribed round was co-led by Energy Impact Partners and Sway Ventures. A global coalition of venture and strategic investors also participated, including Moderne Ventures, WVV Capital, Suffolk Technologies, Broadscale Group, Camber Creek, Salesforce Ventures, Building Ventures, Constellation Technology Ventures, Concrete Ventures, RET Ventures, Colliers and Lincoln Property Company.
The unusually large investment in Measurabl is indicative of CRE's current state of mind concerning the climate crisis and Measurabl's global reach, said Matt Ellis, co-founder and CEO at the San Diego-based company.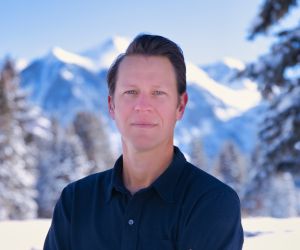 "I think there's a moment here with the company getting capitalized in one of the biggest rounds in our category, perhaps the biggest period, and in a terrible market," said Ellis. "It's also representative of where the industry is at on these issues of ESG. Clearly, there's a recession in real estate and turbulent times at least, but you're seeing a bunch of major strategic real estate institutions, guys like Colliers (CIGI) and Cushman & Wakefield invest in us.
"This is not heads in the sand, it will go away during the recession. This is leaning in and going big at a critical moment in time. That's what I think this is for our business and, frankly, for the industry."
Measurabl's platform covers 16 billion square feet of commercial, residential and corporate real estate, accounting for in excess of $2 trillion in asset value across 93 countries, which it claims is the world's largest real estate ESG data set.
Founded in 2013, the proptech giant's global platform is particularly attractive to investors, said Ellis.
"In terms of what people see about us is an authentically global platform that allows us to serve our customers, whether they're investing in Europe, North America, Brazil or Vietnam," Ellis said. "We have buildings in all these places. So as the only global platform, I think that's one thing that the investor community really saw that is very distinctive."
Measurable has especially been ahead in digitalization and ESG sweeping in real estate, said
Lindsay Luger, partner at Energy Impact Partners and a member of Measurabl's board. 
"They've greatly outdistanced their competition in terms of scale and sophistication, becoming the indispensable ESG platform for real estate and trusted partner to owners and occupiers who must mitigate climate risk, decarbonize their real estate portfolios, and improve access to capital," she said in a statement.
As a global ESG company, Measurabl has a comprehensive perspective on how the U.S. is stacking up versus the rest of the world.
"There's no doubt that the Europeans are ahead in terms of their thought leadership and their policy," said Ellis. "However, Measurabl is an American company. The technology responses for decarbonization sustainability, ours and our brethren, continue to be one of the places Americans are going very fast. So the technology adoption to solve for sustainability in real estate is actually very, very good here in the Americas.
"And I think Europe is where we have a nice trade, I'll put it that way. They're giving us thought leadership and policy frameworks. We're giving them solutions."
Philip Russo can be reached at prusso@commercialobserver.com.