200 Apartments, 50 Hotel Rooms Set to Rise in LA's Growing Warner Center District
---
---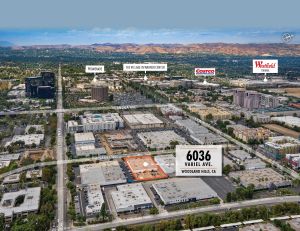 The wave of commercial real estate investment and development continues to rise in the Warner Center district in Los Angeles' San Fernando Valley.
A joint venture of Lyon Living, Paloma Communities and Urban Stearns acquired a 1.2-acre mixed-use development site in Woodland Hills, with plans to demolish the existing 22,625-square-foot warehouse to make way for a 200-unit apartment building and a 50-room hotel, CBRE (CBRE) announced. 
Property records show an entity tied to the Aronoff Brothers sold the site at 6036 Variel Avenue for $7.2 million or $137 per square foot for the land. The sellers had acquired the property for $2.9 million in 2003. CBRE did not immediately disclose the value of the development.
"Warner Center is an important and thriving regional hub for the entire San Fernando Valley and is an outstanding development opportunity that brings together multifamily residential, office employment, destination retail, hospitality, higher education, and public transit uses," CBRE's Laurie Lustig-Bower, who represented the seller with Kamran Paydar, said in a statement.
The Warner Center area is a large master-planned district currently rising over 20 years that has seen an influx of investment. Most notably, the Kroenke Group has made at least $650 million in acquisitions of more than 65 acres in Warner Center last year, with plans to build a new headquarters for the L.A. Rams, along with two practice fields, and potentially a major mixed-use development with retail, hotels, dining or residences to surround it.
Gregory Cornfield can be reached at gcornfield@commercialobserver.com.