Why Developers Are Turning to AI to Deliver Complex Projects
---
---
Fun fact: Three-fourths of commercial real estate projects finish over budget and fail to hit financial targets due to inefficient cost-management methods.
Traditional real estate development execution is inherently reactive. Development teams tend to utilize unorganized spreadsheet files and processes that require manual data entry to maintain budgets and manage vendor contracts and invoices. Team members track critical project information within evolving spreadsheet files that are outdated and rarely reflect the real-time status of costs, let alone provide reliable cost projections for 90, 60, or even 30 days into the future.
This inability to predict how much capital is needed and when it will be used with precision and accuracy leaves developers in the dark about the financial health of their projects and limits their ability to pivot or course-correct in response to shifting market conditions.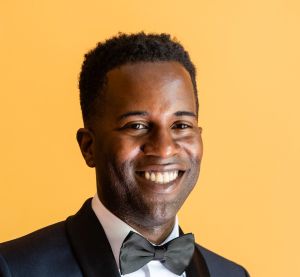 In today's environment of rising interest rates, inflation and less fluid capital markets after the Silicon Valley Bank and Signature Bank collapse, developers are having difficulty delivering on their objective of producing strong returns for investors but also on their social mission of meeting the housing production needs of cities across the country. 
Development teams, as a result, are placing greater emphasis on budget management and forecasting precision to curb escalating costs and to regain control and predictability. 
In an effort to stand out among potential project financial partners in an era of tighter access to capital, industry-leading developers are evolving their approach to winning competitive deals and delivering higher returns by embracing technology that helps reduce day-to-day administrative burden and facilitates data-driven, speedier decision-making. 
These technologies enable development teams to receive real-time insight into spend forecasting and budget impacts, early warnings on critical potential incoming project risks across hundreds of data points, and a digital-assist on automatically compiling comprehensive lender and financial partner reporting. It also allows them to leverage their historical project data (coupled with local market benchmarks) to inform project planning, giving them a leg up in change order negotiations and improving vendor procurement with data and automated recommendations that can bend the cost curve on complex projects. 
Though the commercial real estate industry has long lagged other high-skilled industries in adopting new technology, developers are increasingly seeing the value of key innovations in artificial intelligence, data analytics and automation that allow their teams to better control project outcomes, remain agile and adapt to shifting markets. 
Proactive insights and early warning signals in budgeting, along with an automated system for document management, information sharing, forecasting and reporting, are crucial for efficient project management. These tools enable better financial planning, resource allocation and timely decision-making, ultimately increasing the likelihood of successful, on-time and on-budget project completion. 
During times of economic uncertainty, investors and financial stakeholders want more reporting, not less, and increased transparency to ensure their investments are sound and on target to generate the anticipated returns. This puts the burden on developers to be even more diligent in their management of critical project data and documents to temper escalating costs and mitigate late project delivery. 
The amount of documentation and information that crosses a developer's desk — both physically as well as digitally via email — throughout the life cycle of a single project is immense. Development teams manage upward of a couple hundred vendor relationships for a single project.
Eliminating low-value activities from key workflows by talented team members that are already stretched thin and wrangling error prone Excel workbooks for critical analyses is now possible with relatively easy-to-use, but sophisticated technology platforms. These platforms sync into real estate development teams' existing email-based workflows to automatically capture and extract incoming project data and documents, and then upload salient data from vital project documents into a centralized database. These databases live in the cloud, are accessible to all team members at any time, and are equipped to index critical cost and vendor data across a developer's portfolio, eliminating issues with duplicate documents being circulated. 
In some of the most challenging times for the commercial real estate development industry since the Great Recession 15 years ago, the most successful developers who want a competitive edge are adopting the latest innovations in purpose-built project delivery tech. They are painting a clearer path to more predictable profits on deals and consequently impressing lenders and equity partners who are narrowing the potential developers they are willing to work with to the savviest and most effective teams with demonstrable advantages in data-driven project execution. 
In 2023, the developers best equipped to navigate the tumultuous market and mitigate potential downside risk with any semblance of confidence and predictability are harnessing technology to do so.
William Sankey is the co-founder, CEO and head of product at commercial real estate software firm northspyre.