Blackstone Sells 851K-SF Warehouse Portfolio in Southern California for $263M
DRA Advisors, George Urban Advisors and Five Horizons Partners acquired the 851,131-square-foot portfolio in L.A. and Orange counties. It's currently 98-percent leased.
---
---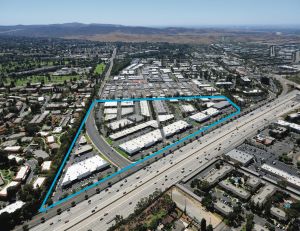 Blackstone (BX)'s Link Logistics has unloaded a portfolio of relatively small industrial properties in Southern California, the top market in the nation for warehouse real estate.
DRA Advisors, in partnership with George Urban Advisors and Five Horizons Partners, acquired the 851,131-square-foot portfolio spread over 45 buildings in Los Angeles and Orange counties. CBRE (CBRE) announced the sale but declined to disclose the value of the deal. Property records show the real estate traded for approximately $262.5 million, or roughly $308 per square foot.
Financial records show New York Life Insurance provided a $165.3 million loan for the deal. The portfolio was originally a part of Link Logistics' $7.6 billion purchase of PS Business Parks in July 2022. The buildings range in size from 7,580 square feet to 31,918 square feet, and are 98 percent leased.
"Small-bay industrial with smaller suites, strong tenant retention and a low cost of operation is gaining favor with investors," Mike Longo, senior vice president at CBRE, said in a statement. "The typically shorter-term leases allow the landlord to adjust rents more quickly to market. It's the apartments of industrial real estate, except with a lack of new supply and high barriers to entry."
Five properties with 17 buildings and 237,184 square feet leased to 119 tenants are in L.A. County, including four in Signal Hill and one in La Mirada.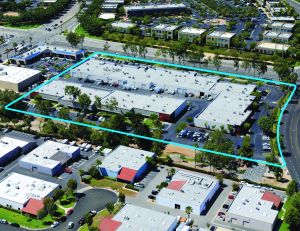 The South Bay submarket boasts one of the highest asking rents in the Greater Los Angeles area at $1.41 per square foot, according to CBRE, and there are no signs of that weakening due to its proximity to the ports of L.A. and Long Beach.
The portfolio also includes two industrial parks with 28 buildings totaling 613,947 square feet leased to 103 tenants in the city of Laguna Hills in Orange County. The properties are known as The Row and Plaza del Lago, at the intersection of Interstates 5 and 405. Additionally, the underlying zoning for Plaza Del Lago is mixed-use, which allows for high-density residential and commercial uses.
Gregory Cornfield can be reached at gcornfield@commercialobserver.com.