NY Policymakers Need to Focus on Incentivizing Office Conversions, Upgrades
---
---
In today's New York City investment sales market, it seems like each product type is performing very differently based upon the dynamics within each of its sectors. 
There are a number of policy issues that could very significantly impact the market moving forward. And with the state budget due in less than one month, market participants are on the edge of their seats to see what will, and will not, be included.
The sector that is perhaps the most opaque at the moment is office. The work from home and hybrid work schedule experiment has still not been resolved. A number of companies are requiring their people to come back to the office at least a few days, if not every day. Other companies are allowing for a more flexible schedule to attract workers who may not want to go back into the office regularly and are viewing this as a competitive advantage in hiring in industries where the workforce might currently be tight.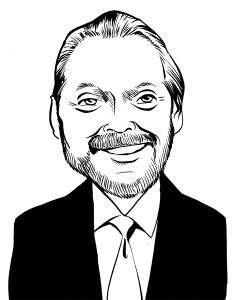 One of the issues our legislators are trying to impact is how to allocate resources most effectively for the office sector to have it operate with maximum efficiency. The city needs revenue, and an office building that is 40 percent occupied should be paying less taxes than one that is 90 percent occupied. While no one knows what the future holds, there is a scenario in which New York City could easily have 100 million square feet of vacant office space. We entered the pandemic with approximately 25 million square feet vacant, have about 25.7 million square feet of office under construction, and, if aggregate demand for offices goes down by just 10 percent, that could mean up to 50 million square feet of vacant office space.
It is important to note that there is a huge difference between new construction, Class A office and the rest of the market. The average office building in New York City is over 75 years old, and only so much can be done with an older office building to make it more competitive. It is not possible to change ceiling heights (with the exception of removing partial slabs to create double height spaces) and it is not possible to remove columns. 
Conversely, newly constructed office is performing extraordinarily well. These new buildings provide the ceiling heights, amenities, column-free spaces and environmental friendliness that tenants today desire. It appears that if you were to build a new office building in a nontraditional office location, that property would still see tremendous tenant demand and be able to achieve triple-digit rents relatively easily. It is the older stock that is a concern moving forward.
Both the city and state are reviewing proposals and ideas to incentivize the conversion of older, obsolete office space to other uses, primarily housing. To incentivize this conversion and make it feasible from both economic and functional perspectives, there are several things that should be changed or implemented. 
These changes include lifting the 12 floor area ratio (FAR) cap for residential uses, as zoning densities tend to be higher in commercial districts and many office buildings are built to a higher density than 12. Increasing the density rules to allow more residential units in a space of a certain size would also help. Changing the guidelines for the requirement that all bedrooms have "legal light and air" would also make these conversions easier, particularly in buildings with very dense floor plates at the base of the building. Many residents choose to use rooms with no windows as bedrooms, and that is, and would be, a voluntary choice.
The city is working on a program to provide low-interest loans to incentivize office building owners to upgrade properties for continued office use. These programs should be redirected to provide those same low-cost loans to incentivize the conversion from office use to alternative uses. Additionally, while office building values have fallen, they are, for the most part, still not low enough to make conversion feasible. Reinstituting the 421g tax abatement program, which worked so effectively to create tens of thousands of dwelling units in Lower Manhattan, should be implemented as well to incentivize the conversion of this stock.
Converting older office buildings to residential would be great for creating much-needed housing and would also be great for the office sector as it would eliminate some of its space overhang. The state budget is due by April 1. Let's hope there are some tangible components that will address some of our real estate issues.
Robert Knakal is the head of the New York private capital group at JLL.