Presented By: Kasirer
How Top Lobbying Firm Kasirer Makes Impossible, Transformative Projects Happen
---
---
To read certain media accounts these days, you could be forgiven for thinking that New York City is slowly sinking into the ocean, and that investing in NYC means throwing your money into that same body of water.
But the truth is, New York City is still New York City, and the opportunities to invest and succeed are as plentiful as ever.
Kasirer is the No. 1 lobbying firm in New York City. They have helped bring some of the city's most prominent projects to fruition, including One Vanderbilt, the Delta terminals at JFK and LaGuardia airports, the New York Blood Center, Brookfield Place and Manhattan West, the Plaza Hotel, and the $2 billion Innovation QNS project, to name just a few over the past two decades.
Suri Kasirer, the firm's founder and president, debunks the notion that New York City and its elected officials are anti-development.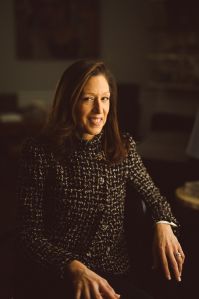 "If you don't really appreciate what makes the city tick and how to manage and navigate your way, the impression is that you can't get anything done — that it is impossible to do big things," Kasirer said. "On the other hand, if you are able to see the big picture, cobble together the right combination of people, define your objectives and work like heck, there is a pathway to success. You just need the know-how, tenacity and commitment to getting the job done. You need to get buy-in from all the players involved to show that your project is good not only for the city but the local community as well. Remember, all politics is local."
This is not to say that development in New York doesn't have its challenges. Kasirer notes that the city's Uniform Land Use Review Procedure (ULURP), for example, can be a frustrating quagmire. But rather than serving as a deterrent, this merely emphasizes the importance of working with people with an intimate knowledge of the local political landscape — people who know the politicians, advocates, and systems for moving projects forward intimately.
As someone who's been immersed in this culture for over 20 years, Kasirer understands that the current investment landscape in New York City is far brighter than many are giving it credit for.
"We have a mayor who is very pro-business and pro-development," Kasirer said. "He's talked about a goal of building 500,000 units of housing in the next decade. We also have a governor and a council speaker with a robust agenda to confront the city's housing crisis. So there's a real interest in moving new development projects forward on the part of the leadership of the city."
Kasirer, the firm, makes seemingly impossible projects happen due to their deep and knowledgeable bench of experts in every field that matters for completing real estate projects in New York City. 
Suri Kasirer and the firm's Executive Vice President Julie Greenberg, who's been with Kasirer for over 20 years, are strategy experts with an unmatched knowledge of the city's movers and shakers.
"The most important thing when thinking about strategy is understanding the lay of the land — who are the decision-makers, and what matters to them," Greenberg said. "It's like a 3D chessboard. You have to understand the playing field, both big picture and hyper-locally."
"Most of the people in the firm have been in government or politics at pretty senior levels, so they understand the intersection of government and politics," Kasirer said. "It's that interplay that helps you achieve a client's goals. You need to know who the 51 City Council members are, what's happening in Albany, what is the mayor's agenda, things like that. It's a very deep dive."
Eldad Gothelf is Kasirer's senior vice president of real estate. An urban land use expert and urban planner by trade who taught the subject at Columbia University, Gothelf helps steer the firm's real estate clients through the minutiae of land use rules and regulations. He's just one of the firm's 30-plus issue experts who help make projects happen. 
Gothelf notes that an in-depth, detailed knowledge of land use policy is essential for getting real estate projects in New York City approved and completed.
"We are asked to work with elected and appointed officials, the administration, to advance our clients' needs," said Gothelf. "But it's not just calling and saying, 'Approve this.' It's making the case for why what we're asking for is critical."
The firm's work on One Vanderbilt demonstrates their ability to navigate complex political waters with impressive results.
Kasirer has represented SL Green for many years. When that firm sought zoning changes to allow them to develop One Vanderbilt, they turned to Kasirer.
"SL Green was putting together an assemblage on 42nd Street, and they were very committed to East Midtown," Kasirer said. "They really wanted to see a rezoning to allow for brand-new, ground-up development, Class A office space in Midtown, and their leader, Marc Holliday, is a visionary and a force — which is always helpful when doing a complicated deal."
Unfortunately, the complicated political realities of the time, during the transition between the Bloomberg and de Blasio administrations, made such a rezoning impossible.
Rather than accept defeat, Kasirer used their intimate knowledge of New York's political landscape and players to craft an alternate plan.
"Rather than revisit the whole East Midtown rezoning, which would probably have taken another two years, it was decided to push ahead with a smaller rezoning that would be the precursor for East Midtown," Kasirer said.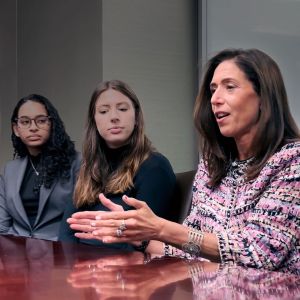 Kasirer led the strategy on a proposal to do a more limited rezoning for a One Vanderbilt corridor to the Department of City Planning, and after a complex series of negotiations involving many stakeholders, won the rezoning in exchange for a $220 million investment in mass transit and public realm improvements for Grand Central from SL Green. 
Throughout this, Kasirer's specific knowledge of New York's power players — including understanding their personal political priorities — was essential.
"We had lots of supporters," Kasirer said. "We won the support of transit advocates, and we got the borough president and the local City Council member."  
The One Vanderbilt zoning was granted, and the building opened in September 2020.  
Given their facility for making things happen despite the most challenging circumstances, it's little surprise that Kasirer sees the next big opportunity in an area with great potential, but one that also faces steep obstacles: office-to-residential conversions.
"Many of my clients are looking at the newfound opportunities of converting commercial to residential," Kasirer said. "I believe there will be around 120 million square feet of office space that won't be used, and there's going to be a lot of opportunity in that area. I urge developers to look at these opportunities and more, and to continue to invest in the greatest city in the world." 
If you are thinking about a new project in New York City, Kasirer is the right firm to help you succeed. Visit their website at kasirer.nyc.