Generation Rent — Renting as a Choice?
---
---
I lease a car by choice, as I have come to enjoy all-inclusive maintenance and the latest tech upgrades every three years. I have a friend who has actually abandoned owning a car entirely and is relying on Zipcar, Turo and Getaround when she needs a vehicle for an hour or a day. 
I've rented a tuxedo for a friend's wedding, and being an East Coast transplant, I rented a surfboard when I first came to California. 
Today, people rent lots of things, some of which might seem unusual. I was surprised to learn that you can rent a person to stand in line for you via an App called TaskRabbit, or a parking space that might not be in use via JustPark.
And of course, people rent places to live in. I do as well. I rent my apartment in West Los Angeles out of necessity since, like many, I cannot afford to buy at the moment. As of September 2022, the national housing affordability index was below 100, which means the typical family can no longer afford to buy the median-priced home, according to the National Association of Realtors' Housing Affordability Index.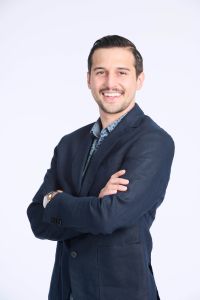 The affordability crisis in the U.S., particularly as it relates to housing, is much talked about and documented. Yet, aside from a renter pool that is growing due to the expense of purchasing a house, the median age of first-time homebuyers is 36. Many of my generation — millennials — are renting by choice, adding to the already sizable pool of those leasing rather than owning.
A contributing factor might be the reconfiguration of what was considered the "American Dream." Historically, it has been commonplace to think of those "with money" as automatic homebuyers. And while this renter segment might choose to buy at some point, they'll do it later. Today, renting is not a dirty word anymore, not something that has to be explained at your next cocktail party or, in my role as chief executive at RentSpree, in conversations with real estate partners and prospective customers.
Today, more than 44 million properties are rental units. And those renting include many who arguably could afford to purchase a home but choose not to.
Case in point: The number of millionaire renters tripled between 2015 and 2020 to nearly 3,400, and the share of renters making $150,000 or more annually jumped 82 percent over the last five years — the biggest increase across any renting income bracket, according to the latest RentCafe data.
Reasons to choose renting over buying tend to be similar, whether it's a car, a surfboard or a home: more flexibility and less responsibility. Especially with the lingering effects of the COVID-19 pandemic, many have come to appreciate the mobility of working remotely from a variety of places and not being tethered to one residence. 
Owning a home ultimately is still a smart investment — if you can afford it — to build equity and wealth. But right now, the renter of today is here to stay for a while and cannot be ignored — certainly not by the infrastructure that supports them, including agents who often are more focused on those in the market to buy. Because guess what? The millionaire renter of today might become the millionaire homebuyer of tomorrow. 
Michael Lucarelli is CEO of RentSpree, a digital platform for rental applications, tenant screenings and rent payments.