How Climate Disclosure Will Drive Capital to Decarbonization
---
---
Amid myriad ESG standards and reporting protocols, add one more to the coming business disclosures: the bank account. 
Greater concern is building for the carbon emissions that banks — funded by corporate treasuries and all other forms of deposits — finance. In a major shift to the climate landscape, one major U.S. bank just disclosed its financed emissions, bringing new interest to how and where companies deposit their funds. This trend could open more financing for the decarbonization of real estate.
What's the big deal?
Since the Paris Climate Accord was finalized, 60 of the world's largest banks have provided $4.6 trillion in loans to the fossil fuel industry. That's roughly the GDP of Japan, the world's third-largest national economy. In 2021 alone, $742 billion was provided for coal mining, fracking, Arctic oil drilling and much more across the full industry.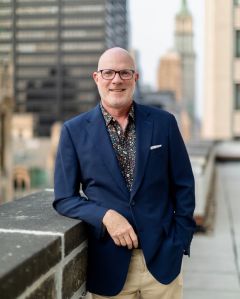 This free flow of money is causing stakeholders to notice one of the largest climate ironies of our time. As businesses spend billions of dollars to reduce carbon footprints, banks are using funds from the same companies to expand carbon emissions, effectively negating climate action. Consequently, companies may be missing their bank account as their largest contributor to climate change. One report estimated Google's carbon emissions would double overnight if it calculated the effect of its bank deposits.
It won't be long until ESG standards capture this new realization and require more reporting.
New bank disclosure is the first domino
Bank of America is one of the first large financial institutions to voluntarily disclose financed emissions in a new 62-page report on climate risk. Recognizing the "new and evolving landscape" for such disclosures, the bank noted that measurement systems and reporting standards will need to evolve. 
Nonetheless, the bank calculated 2021 financed emissions at 47.3 megatons of carbon equivalent, with nearly 70 percent coming from oil and gas financing followed by loans for power generation and auto manufacturing. This detailed disclosure is what the Securities and Exchange Commission envisioned when it proposed new regulations for all publicly traded companies to report all climate emissions. While that rule is expected to be finalized in the coming months, Bank of America's move ahead of the curve will likely force more banks to follow to compete regardless of SEC action.
How would it work?
More ESG standards are requiring companies to report total emissions, which come in three forms. Scope 1 emissions are those generated directly by a company. Scope 2 emissions come from energy that is purchased. Scope 3 emissions are generated by a company's supply chain and products in service. 
It's likely that a company's bank deposits will be swept into this third category, especially as more people understand the scale of financed climate emissions. Scope 3 emissions are hard enough to quantify, so new data systems and reporting protocols will be required to cover bank deposit impacts just as Bank of America suggests. And as more banks disclose the climate ramifications of their financing, the more ESG standards will drive companies to bank with institutions with a lower carbon profile to improve the company's own rating.
How does real estate benefit?
For banks to decarbonize lending, they will have to offer better terms or new products for loans that facilitate carbon reduction. Enter real estate, the largest recipient of lending. 
At the commercial scale, capital would flow more easily for energy-efficient retrofits or all-electric new buildings that sever hookups for fossil fuel heating. This would assist compliance with emerging local laws like those in New York City. At the retail level, new forms of "green mortgages" can be envisioned for buyers that select or commit to the energy improvements or electrification of homes, on top of the many federal incentives included in the Inflation Reduction Act enacted in 2022.
The old adage "follow the money" may be our greatest impetus to climate progress.
John Mandyck is the CEO of Urban Green Council and an adjunct faculty member at the University of Connecticut School of Business.