How to Navigate the Slowdown in Life Sciences Real Estate
---
---
It's no secret that the COVID-19 pandemic was a massive driver of demand for laboratory, incubator and biomanufacturing space from life sciences companies and real estate investors alike.
The sector's unique characteristic — vital research cannot be conducted anywhere except in a lab — gave it the ability to circumvent lockdown and work-from-home mandates, fueling investor confidence in the resilience of demand for these types of facilities.
Mergers and acquisitions, venture capital funding, initial public offerings and continued organic growth of the world's largest pharmaceutical and biotechnology firms meant the ability to buy and lease life science spaces remained unabated.
In 2021, investors poured $18.4 billion into the sector, setting an all-time record, and cementing life sciences' place as a top-performing real estate asset class.
Now, as the broader economy cools, the life sciences real estate market appears to be heading for a soft landing. Leasing activity can still be described as moving fast, just not at the frenetic pace of the past two years. What's unclear is how much or how quickly this activity will slow in coming months.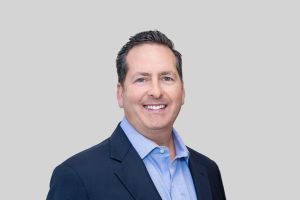 To be sure, we still have no guaranteed cures or treatments for cancer, diabetes, heart and liver disease, many infectious diseases, nor myriad other illnesses. We can count on research and development in the life sciences sector to continue throughout our lifetime, and hence, we can count on the need for lab space where these new discoveries are made.
That said, right now some biotech and pharmaceutical companies are pursuing more cautious expansion strategies. Others are forgoing expansion and opting to renew existing leases, or are going so far as to sublease all, or a portion, of their spaces to other companies. This stance is in sharp contrast to the recent past, when companies would regularly lease more space than needed, simply to secure the limited space that existed on the market.
As such, life sciences asset owners should be more sensitive to the pressure tenants are under, creating win-win solutions for both parties. Because the cost of capital is increasing, cash preservation and containing occupancy costs are now of the utmost importance to tenants.
Lab spaces are significantly more expensive to build out, and right now the defining factor in most tenants' ability to proceed with a new lease largely depends on whether more of the build-out costs can be passed on to the landlord, reducing upfront capital spend. A higher tenant improvement allowance can translate into a life sciences occupier with a stronger cash position and a more sustainable business that has the potential to stay in place for many years.
The slowdown in public markets is undeniable, and the life sciences sector is no exception. The iShares Biotechnology ETF (IBB) is down 30 percent year to date, and some companies have dropped by closer to 40 percent. This means less capital for expansion and more conservative business decisions, including with regard to real estate.
The conclusions reached by the public markets are echoed in private conversations with both life sciences CEOs and CFOs, and VCs and board members. Companies are being urged to embrace more calculated growth strategies by refocusing on extending their cash runway by a couple of years, revisiting existing headcount needs and hiring plans, and slowing their spending on larger items such as new labs and office space.
Meanwhile, life sciences real estate developers are still breaking ground on spec developments, meaning those that have yet to secure tenants. The pipeline of new laboratory, incubator and biomanufacturing space coming to market will be substantial, at the same time as lease activity is pulling back.
Think of it this way: For years, the life sciences market was hauling down the Autobahn at 150 mph; now, it's still driving forward, just at a more reasonable speed of 110 mph.
As such, right now is the perfect time for both biotech tenants and property owners to keep their ears to the ground, speak with a real estate adviser, and explore creative, opportunistic and mutually beneficial real estate strategies.
Eric Bluestein is a Palo Alto, Calif.-based executive managing director and the head of the life sciences practice group at Newmark (NMRK).