Yes, Things Are Looking Up for New York City Investment Sales
---
---
Things couldn't have been much worse for the Manhattan investment sales market in 1Q21, with both an anemic dollar volume of sales and number of properties sold. Still, there was a feeling that things were looking up, and 2Q21's performance confirmed this.
The number of properties sold in 2Q21 more than doubled the number sold in 1Q21, and the dollar volume of sales tripled in 2Q21 versus the first quarter of the year. While these relationships might seem overwhelmingly positive, we must keep these numbers in perspective. To describe it to a client who is a huge baseball fan, I explained that if a batter hit three home runs this year and only hit one last year, yes, his home run production did triple; but three home runs still doesn't make it a good year for a slugger.
This analysis looks at Manhattan sales of more than $10 million south of 96th Street on the East Side and south of 110th Street on the West Side.
First, though, it is important to look at the cycle more broadly. The years 2014 and 2015 were clearly the annual tops in terms of number of properties sold and dollar volume, respectively. In fact, both of those metrics achieved all-time records during those years of robust activity. Since the bull market ended in October of 2015, both of the volume metrics have been consistently falling, leaving those of us who rely on transaction volume yearning for better days.
We have always taken heart that our investment sales market has always been, and will always be, cyclical. After a dismal mid-2020, things could seemingly only get better. After all, 2Q20 and 3Q20 were in the middle of the pandemic, so the $1.9 billion and $1.25 billion of dollar volume, respectively, were not exactly unexpected. We saw the volume rise to $2.98 billion in 4Q20 and we thought that we were pulling out of the trough.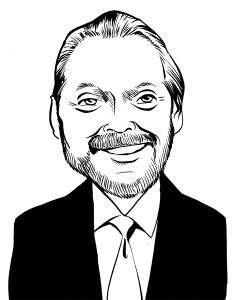 Then 1Q21 came with its cyclically low $1.17 billion, the lowest quarterly total since 4Q09, during the height of the financial crisis.
On the "number of properties sold" front, the performance was not quite so muted in 1Q21. The low point we observed in this metric was in 3Q20, when there were just 15 properties that traded hands for more than $10 million. In 1Q21, there were 19 trades, or a 26.7 percent increase, over the previously low quarterly total.
Notwithstanding first-quarter performance, we're very optimistic about the direction of the market, based upon the supply of assets and, more importantly, the activity on the demand side and the perspective of buyers. Local buyers have been more active in their pursuit of properties, new outside buyers have arrived, and high-net-worth investors from around the globe are off the sidelines and bidding again. These trends produced tangibly better results in 2Q21.
In 2Q21, we saw $3.33 billion of sales volume, an increase of about 200 percent over 1Q21 totals. The number of properties sold in 2Q21 increased to 47 from the 19 that sold in 1Q21, a 147 percent increase.
Given the exceptionally weak 1Q21 totals, the 1H21 numbers are not inspiring. The dollar volume, if annualized, would yield $8.99 billion in sales, which would be 19 percent below last year's total. From a "number of properties sold" perspective, 1H21 is on pace for 132 sales, a 27 percent increase over the 104 sales in 2020.
So, we have dollar volume on pace to be down 19 percent, and number of sales on pace to be up 27 percent. What would cause this? Deal size is a major factor, highlighted by the lack of very large office trades. In fact, in 1Q21, there were only four office building sales in Manhattan in excess of $10 million. In 2Q21, that total rose to 10 sales totaling just over $1 billion. This year, the average sales price has been about $68 million, while it was about $107 million last year.
I have repeatedly written that one quarter does not make a trend. However, we are very bullish on market dynamics moving forward and expect to see rising sales volumes as the year progresses. We are also seeing upward pressure on pricing for the first time in five years, but we will dive deeper into that next time.
Robert Knakal is chairman of New York investment sales at JLL.