Proptech Platform Dottid Aims at VTS With New Interface: Exclusive
---
---
In a bid to challenge proptech powerhouse VTS, Dottid, a commercial real estate SaaS technology platform for asset management and leasing transactions, has launched a new user interface and user experience (UI/UX) aimed at streamlining access to the startup's services.
Dottid's platform allows office, retail and industrial property owners, as well as brokers and tenants real-time insights into occupancy, deal activity, upcoming lease expirations and vacant suites, according to Kyle Waldrep, founder and CEO of Dottid.
"Frankly, we're made up of mostly former VTS customers," Waldrep said of Dottid's clients. "That's the vast majority of our user base. Groups that have seen Dottid give us feedback that it's simpler, the product's more intuitive, and it's cheaper."
Dottid touts itself as the most collaborative and data-rich proptech for facilitating leasing and asset management. (VTS did not immediately respond to a request for comment about Dottid's customer claims.)
"What we've seen is there's really been two benefits," Waldrep said of his platform. "The first one that our customers love is doing more with less. So, if you have Dottid and you get all your people into one location, you can actually do more on the transaction side, the deal side, the data management side, the document management side of the business with fewer people.

"One of our customers told us that they've actually increased their portfolio, what they represent ownership-wise, two-and-a-half times, without having to hire another broker."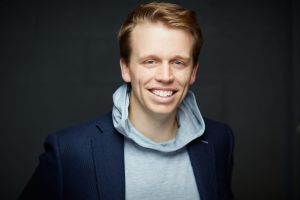 Dottid says that its tools promote teamwork through such features as the ability to tag users in comments, and to assign tasks and make requests in real time, which it says makes Dottid the first and only platform in the field to provide such a user experience. It has specific tools and windows for industrial, retail, and office properties and portfolios. 
"We've gone less into the financial analysis and reporting side of the business, and more into the people and processes and workflow side of the business," Waldrep said. "We do want data to be really collaborative. We view ourselves, and our customers will say this because they [have switched], as kind of the Asana, the Trello, the Monday.com for commercial real estate leases."
Based in Dallas, Dottid is a national platform that began operating in September 2018 and has more than 20 employees, Waldrep said. The startup has raised $10 million in funding from a variety of sources, including customers, but Waldrep declined to put a number on, or name, the customers and investors, saying announcements about them will be made public in the next months. There are "tens of millions of square feet" on the platform, he said.
According to a company statement, Dottid introduced its product in January 2020 with a unique, custom platform that was developed after years of input from CRE leasing and asset management professionals. It is the first and only platform to track every moment of a leasing transaction — from managing space inventory through offering, negotiation, tenant improvements, and occupancy.
Dottid Industrial, a custom extension of the original Dottid offering, was introduced this year, and is designed with a new collaboration feature for a high-performing and often tech-underserved asset class, the company says.
Philip Russo can be reached at prusso@commercialobserver.com.