Greystone Hires Karen Ford as New VP to Bolster FHA Lending Team
---
---
Greystone has tapped agency loan veteran Karen Ford as vice president of its Federal Housing Administration (FHA) lending team, the company announced Wednesday.
Based in Mississippi, Ford will work closely with Lisa Anderson, Greystone's managing director for FHA lending, in a leadership role on the firm's agency debt platform. She will report to Field Springer, Greystone's head of operations, FHA multifamily lending.
"Karen is an icon in the FHA commercial lending industry, and we are thrilled to add her to our already best-in-class FHA platform," Springer said in a statement. "I am confident that Karen's expertise will be an asset to our growing team."
Ford has spent more than 30 years on the FHA multifamily and health care loan side of the industry, and was most recently an executive vice president and chief operating officer at Love Funding, which was acquired in August 2020 by Dwight Capital. She spent 25 years at Love Funding and previously served as COO at SVN Southgate Realty in Hattiesburg, Miss. 
"After a couple of years away, I can't think of a better way to rejoin the FHA lending industry than to join the top lender in FHA multifamily and healthcare programs," Ford said in a statement. "I look forward to contributing to Greystone's growth while also learning from their seasoned professionals."
The hiring of Ford comes on the heels of Greystone adding Alison Coen as senior managing director to its commercial mortgage-backed securities (CMBS) lending group in late June. Coen, who will focus on CMBS loan production out of Greystone's New York office, arrived from Barclays, where she was managing director and spearheaded more than $2.6 billion of conduit loans.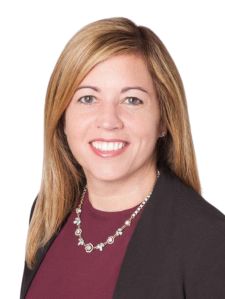 Coen, who has spent 25 years in the commercial real estate industry, was previously a director at Natixis Real Estate Finance, where she worked as a CMBS and balance sheet loan originator. She also spent six years at Citigroup, working with the bank's large loan securitization group as a loan originator. 
Andrew Coen can be reached at acoen@commercialobserver.com.
Allison Cohen
,
Citigroup
,
Dwight Capital
,
Federal Housing Administration
,
FHA
,
Field Springer
,
Greystone
,
Karen Ford
,
Lisa Anderson
,
Love Funding
,
Natixis Real Estate Finance
,
SVN Southgate Realty