How New York Construction Got Safely Through COVID, According to the Experts
And what still needs to be done
---
---
Construction industry experts and professionals spoke about the impact of the coronavirus on the construction industry for Commercial Observer's third annual Construction Safety Forum on May 6. 
And everything — from new technology to cannabis consumption — was on the table.
Emerging Trends & Policies in Construction Safety
Melanie La Roca, commissioner of New York City's Department of Buildings, kicked off the event by saying that construction in the coronavirus pandemic had seen decreased injuries and fatalities.
"This industry is resilient," La Roca said. "We are able to keep safety at the forefront… When we did come back, we saw incredible compliance in the industry."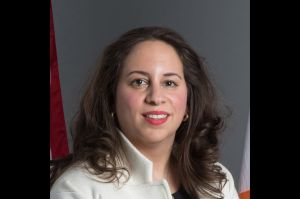 She revealed the city's aggressive legislation campaign to bring more construction sites into safety compliance, by holding general contractors accountable for safety and increasing the number of safety professionals at a site.
But panelists debated the proposed safety measures' effectiveness.

General contractors should not be looked to as the responsible party to solve an entire project's safety issues, Tomasz P. Dering, the corporate safety director at Plaza Construction, said. He said he believed that subcontractors needed to be a part of safety enforcement. 
COO of Reidy Contracting Group LLC, Daniel Monteiro, said his team employs a safety rating system for general contractors and subcontractors to inform managers of safety issues. Ray Master, head of environment health and safety at Lendlease, joined Dering in emphasizing the importance of pre-planning for construction safety and that the responsibility to keep a site safe lay with the construction companies.
Reidy Contracting has monthly safety meetings, where their team discusses when to take safety precautions on a site and to educate senior and junior staff, Monteiro said. And post-project meetings allow teams to learn from mistakes, Master said.
The panelists also suggested that construction companies should work with insurance brokers to analyze and go over safety issues. One safety trend Dering identified was that thinner buildings with a smaller floor plate have higher risk of accidents. Master, who worked for an insurance broker before his current role, said broker and insurance carrier services should be tapped into more. 
Increasing the presence of safety consultants in buildings is a measure in the right direction, said Dering, but he expressed concerns over the manpower that reform would take.
Safety guidance is constantly changing, said moderator Sean Scuderi, an attorney at Tarter Krinsky & Drogin. The construction industry has had to adapt to changing state and federal guidance and the guidance of landlords at occupied buildings, he added.
Proof of vaccination, at least for working in occupied buildings, might be necessary as the city recovers, Monteiro said. He said Reidy Contracting and other construction firms are working to provide workers with incentives to vaccinate. Dering said the coronavirus posed a collective threat to workers.
"What is unique about this is if a person is not wearing a hardhat, they probably will get an injury [and] no one else around them [will]," Dering said. "In this case, if someone refuses to wear a respirator or a mask, they're going to be exposing other people."
"[Mask policies] need to be zero tolerance," Monteiro said.
The panelists also discussed the recent legalization of cannabis in New York, arguing that without real-time testing, enforcement would be similar to normal site drug and alcohol policies. Because testing positive for cannabis does not necessarily mean a person is impaired, Dering said, testing becomes more complicated.
Technologies, like time-lapse photography analyzed to examine a project's safety issues after the fact and better personal protective equipment like hardhats and harnesses, made the panelists more optimistic about site safety.
"We don't look to technology as being a silver bullet in safety," Master said. "We do focus on having a very strong foundational value of safety…[We] use technology to supplement that."
Promoting & Fostering a Health & Safety Workplace Culture
Doug Cooper, vice president of lean, safety and active caring at Turner Construction Company, kicked off the second panel discussion by focusing on technology.
Matt Caruso, president and owner of CR Safety Group, said technology would be crucial for health, like identifying COVID-19 cases in workers. Timothy Sirofchuck, vice president at AECOM Construction Management, said one of his largest clients, Shell, recently introduced a robot dog to walk around on a construction site and identify safety issues and hazards. 
"Technology has everything to do with safety," Sirofchuck said. "From wearable devices to the apps that we use, it will be the future of safety." 
Truck safety checks for E-J Electric Installation Co. have moved from paper to a tablet, said Anthony Mann, president and CEO of the company, increasing accountability for those checks and safety. Technology needs to be integrated into construction, but not replace working methods, Everard Martin, president of the Broadway Construction Group, said.
"Things that may not be reported via technology still have to be done," said Martin. "The idea is for technology to not take the place of what we've already proven and become accustomed to, but to use it to enhance the ability to better manage projects and better insure safety."
Technology is no substitute for hands-on communication, though it can boost accountability, Caruso agreed.
"Just because we send it in an email doesn't mean it got read," Caruso said. "The fact is that on-site, hands-on communication is still one of the best ways to get that information to workers on a project."
But technology like myComply — a software selected this year to verify safety training among city construction workers — will hopefully reduce the number of identification cards workers need to carry to a site and ease verification, Caruso said, who called the project a tremendous feat from the Department of Buildings.
Other simple changes can increase safety as well. Having a pre-fabrication site for working on electrical projects or other aspects of construction decreases the number of people on a job site — crucial for both safety and social distancing, Mann said. Pre-fabrication sites were becoming more popular even before the pandemic, said Sirofchuck. Specific pre-task planning, too, improves safety outcomes by providing workers with a clear plan of their day and the safety risks, the whole panel agreed.
"At Turner, we're fixated on pre-task planning," Cooper said. "I think that the importance of planning that work and that point of where the work is happening is incredibly important."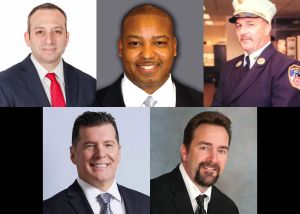 A Year Later: Revisiting Health & Safety Measures in a Post-COVID World
The panelists kicked off this discussion by focusing on the importance of a COVID-19 preparedness plan — from COVID-19 tracking to alternate work schedules and cleaning procedures. 
But when a reopening does happen, Scott Hamilton, senior director of ASSE International, said it's crucial to ventilate a building before workers come in, toss the ice from ice machines, flush the water system of stagnant or bacteria-filled water, look for mold, and check the plumbing system for unhealthy gas.
"Buildings are built to be used. They're not built to sit around," said Hamilton. "It's a lot like a human being during COVID. A lot of us when everything shut down just kind of sat at home… which makes you a little bit more unhealthy. [It's] the same thing with the buildings. They have systems that need to run and operate to stay healthy."
Workers are at the highest risk of pathogens, including the coronavirus, said Hamilton. Hand-washing and masking are crucial, especially in high-risk buildings like nursing homes, he added.
A reopening requires support, not penalties, said Louis Cendagorta, chief inspector of the Fire Department of New York City. That's why the department worked to hand out 2.6 million masks to construction sites, restaurants and businesses, without penalizing city workers, said Cendagorta.
"We really didn't look at us as an enforcement agency," Cendagorta said. "We didn't want to hurt anybody because we knew that, when the city shut down, to start it up again you don't want to throw a lot of regulations on people… and hurt the industry when you're trying to build it back."
The Fire Department is also looking to ease restrictions post-pandemic, like lessening how often an inspector visits a building (if that building did not have a recent infraction), creating a permit process to store flammable hand sanitizer and speeding other permit processes with an electronic system.
Virtual work is largely impossible for many aspects of construction, said moderator Carl Oliveri, partner and construction practice leader at Grassi Advisors & Accountants. The pandemic forced the industry to adopt more technology — like COVID-19 tracking, wearable devices, and Zoom and Microsoft Teams for trainings and real-time inspections, said Dwayne Carter, director of environmental health and safety for JRM Construction Management.
"This all really changes the culture in the industry," Carter said. "Back in March, when all of this actually started, the entire industry actually came together to come up with a plan to get us to reopen and reestablish our various projects." 
The pandemic also forced the industry to adapt new technology faster, said Grant Gagnier, senior vice president of Gilbane Building Company.
"[The construction industry] has been very, very slow to adapt to technology or change of any kind," Gagnier. "I think being deemed an essential industry really put a big responsibility on us as an industry to quickly pivot and get ourselves in a position where we could remain open, and prove that we could keep construction sites open without having super-spreader events."
That adoption of new technologies, cooperation and support during the pandemic is what made Oliveri and the other panelists optimistic about a reopening.
"It's the city that never sleeps and we will lead the way out of this," Oliveri said.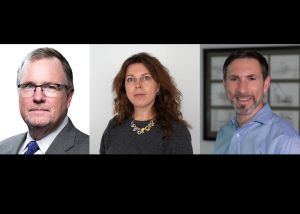 Jamie Torres-Springer, commissioner at the city's Department of Design and Construction (DDC) closed the panel on a hopeful note: every DDC project in design procurement and construction has restarted, he said, and the DDC expects a strong 2022 fiscal year. The DDC is working to make the city more pedestrian-friendly as well, and has already returned to their offices.
"With returning back to the office, it's a completely different setup right now," said Alla Ayzenshtat, assistant commissioner for site safety at the DDC. "[The] DDC took a very proactive approach and we were very well prepared to return back to the office."
Communication is always difficult at DDC projects, said Ayzenshtat, as the majority of the organization's projects have multiple employers and parties. But the DDC's safety question hotline has helped ease communication and increase safety compliance, she said. Technology has also helped the DDC train employees in COVID-19 safety and inspect job sites.
The DDC also helped develop the new Department of Buildings safety legislation and the building code revisions announced last month, said Torres-Springer. He hopes other businesses will return to the office, as the DDC has done.
"Getting back to the office has been a huge accomplishment for us," Torres-Springer sad. "We want and hope that the private sector will follow our lead."
Brian Sanvidge, principal and leader of regulatory compliance and investigations at Anchin, moderated the final closing keynote conversation.