Presented By: JPMorgan Chase
How CDFIs, Intermediaries Lending Help JPMorgan Chase Serve Those in Need
---
---
Michael Rhodes is an intermediaries lending banker with the Community Development Banking group at JPMorgan Chase (JPM). Commercial Observer's Partner Insights team spoke with him about community development financial institutions (CDFIs) and intermediaries lending, and why they're so important to JPMorgan Chase's efforts to assist communities in need.
Commercial Observer Partner Insights: Give us a brief overview of your finance background, and why this was the field that you wanted to pursue.
Michael Rhodes: I first entered finance following work with international relief and refugee organizations. During that time, I was exposed to the fields of microfinance and community development banking, and decided I wanted to develop financial acumen and broaden my skill set.
I began my career in finance in 1994 in a commercial bank training program with another employer. I've had opportunities in both the U.S. and overseas working across several bank lending sectors: small business, middle market, real estate, corporate banking and community development.
Give us a broad overview of JPMorgan Chase's Community Development Banking program.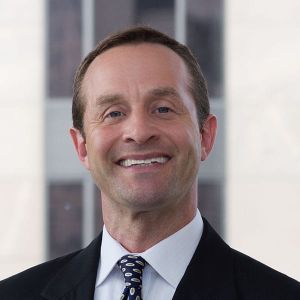 Our focus is on sustainable community lending and investment. We specialize in new construction, rehabilitation and permanent financing of multifamily, affordable rental housing. We offer term loans for properties with rent restrictions or subsidy agreements across the nation. We provide financing, utilizing the New Markets [Tax Credit] and Historic Tax Credit programs, and we've supported our CDFI clients. 
Over the last two decades, we've provided more than $2 billion in financing to CDFIs to support small businesses and projects, such as affordable housing, grocery stores, day cares, health care facilities and other community service operations.
Define CDFI.
A CDFI is a private financial institution engaged in community development activity serving low- and moderate-income communities across the U.S. CDFIs provide financing and technical assistance to foster economic opportunity and community revitalization.
There are over a thousand CDFIs in the country, comprised of banks, credit unions, loan funds and venture capital funds. They serve customers who cannot meet traditional lending requirements.
Please define intermediaries lending as well.
Intermediaries lending is a division of JPMorgan Chase's Community Development Banking group that provides financing, treasury solutions, and other banking products and services to community development intermediaries, principally national and regional CDFIs. This includes non-depository loan funds that finance or invest in the development of affordable housing, commercial projects, community facilities, schools, health centers and small businesses across JPMorgan Chase's U.S. markets.
How do CDFIs relate to JPMorgan Chase's recent $30 billion commitment?
JPMorgan Chase recently announced a $30 billion, five-year commitment to advance racial equity and provide greater economic opportunity to Black and Latinx communities. This commitment — which includes loans, equity and direct funding —will help promote and expand affordable housing and home ownership.
As part of this effort, we'll be providing more than $300 million in additional financing to CDFIs to support communities that lack access to traditional financing. Additionally, we'll expand the number of CDFIs we work with from 25 to 45.
Why is this important to you?
I believe in supporting people. It's always been part of me. If there are ways we can be helpful, we should. I'm truly appreciative that I'm able to do this in the context of my day-to-day work.
Did you always see yourself going into a line of work that would allow you to help people?
I did. My degree was in international relations, and my focus was international development. I did that for several years before transitioning into community development.
Give us an example of a time when you really got to see the positive, human results of your work.
Years ago, I toured a Low-Income Housing Tax Credit project in Milwaukee that our Community Development Banking team helped finance. It was in a neighborhood that had experienced significant disinvestment. Some residents stayed home from work to welcome us and share their new homes. I enjoyed having the opportunity to provide good, solid affordable housing to people in that community and see the happiness it brought them.
Talk about some of the creative ways CDFIs and associated programs stepped up during the pandemic to help communities in need.
The pandemic started as a health crisis, but then it grew in scope and impact into an economic crisis with job losses, business closures, and the loss of wealth and services in many communities.
CDFIs are designed to meet these specific challenges. They initiated outreach efforts across their portfolios with the message of, "How can we help?" They provided interim payment relief and loan modifications. They established emergency short-term, working capital credit facilities and targeted loan funds to assist sectors experiencing the greatest impact.
CDFIs also became directly engaged in the Paycheck Protection Program, working to ensure that funds were directed to businesses and organizations in low- and moderate-income communities. Longer term, CDFIs are creating and expanding programs and funding mechanisms to drive sustainable, durable, economic and community development.
Give me an example of a specific project you are proud of.
Last year, we provided $50 million in low-cost, long-term capital to Grow America Fund (GAF), a CDFI that's part of the National Development Council, a national economic development nonprofit that has been underwriting small business loans for more than 25 years. The financing supported GAF's involvement in the Paycheck Protection Program. With our support, GAF made about 700 loans to small businesses, preserving around 10,300 jobs.
Now that the end of the pandemic may be in sight, how will the future affect CDFIs and their functioning in these communities?
I would anticipate that going forward, the work of CDFIs will expand and intensify. There will be lagging impacts, particularly in low- and middle-income communities, and a prolonged recovery. CDFIs will engage in increased and targeted efforts to counter the pandemic's aftereffects and promote recovery.