ESJ Capital Forges Ahead on Jungle Island Revamp, Scouts Out Financing 
---
---
Miami Beach's buzzy and boozy Ocean Drive has long been a playground for adults. Families, on the other hand, were more likely to flock to Orlando to binge on mouse ears and rollercoasters.
A new eco-adventure redevelopment of the former Jungle Island site, the first of its kind in Miami, aims to bridge those two worlds.
ESJ Capital Partners is picking up steam on its plans for a family-friendly resort and adventure park on Watson Island, located just off-shore from Downtown Miami in Biscayne Bay. The firm received the final green light from city officials in February, four years after the Aventura, Fla.-based firm bought the historic animal park and botanical gardens for $80 million.
Plans call for a new 285- to 300-key eco-resort surrounded by the revamped park, which will be called "Jungle Island: Miami's Adventure Oasis." The park will feature attractions, such as animal nature tours with more than 100 species of wild animals, a multi-story aviary, zip lines and ropes courses, a trampoline park, and a lazy river for rafting. There will also be dining, nightlife, and a Mediterranean-style beach club and lounge on Miami's only private beach.
"It will be one more attraction for the leisure customer and maybe incentive groups," said Jan Freitag, national director of hospitality analytics for CoStar Group.
Work on the adventure park has started and is expected to finish by early next year, with an opening planned for June 2022. The hotel is projected to break ground next year, pending a final building permit, and is slated to open in late 2024 or early 2025.
The firm is zeroing in on financing for the $300 million project, with about 25 percent of the capital coming from existing equity investors, said Micha Dubernard, senior vice president of ESJ Capital Partners. "We have a number of legacy investors that will finance the first phase of the project," he said. But the partnership is looking for more investors for the hotel construction, which is projected to cost between $100 to $120 million, and will be in the second phase of development.
"We are at a crossroads," he added. "Someone who brings in liquidity can also weigh in on the overall project."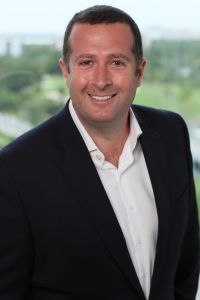 The market for the new eco-adventure park will be intergenerational, and is expected to be split evenly between locals from the tri-county area and outside tourists, Dubernard said.
"Pricing hasn't yet been determined, but it will be lower than Disney or Universal for a full day of activity," he said. "It should not exceed $80 per person for both parks, the wet and the dry." Pricing for kids will be lower, he added.
The hotel, which is aiming for a four-and-a-half star rating, will command an average daily rate (ADR) in the upper $200-range, Dubernard said. "But the daily rate is a tricky thing. Off-season, it might be $189 per night," he added.
Miami's ADR in March landed around $248, much higher than the $113 average for the nation's top 25 markets, CoStar's Freitag said. "Miami has done well during the recovery," he added.
Dubernard is not surprised by the rosy figure for Miami.
"Florida is an anomaly; we've already recovered a lot," he said. "We should be fully recovered between the end of 2021 and 2022; nationwide, it will be 2024."
"The final piece of the recovery is having the cruise operators back in business as well as international business," said Dubernard. "But we've had a lot of tourists from New York, California and elsewhere in the U.S. That has helped us a lot."