Ghost Kitchens Are Reshaping the Restaurant Industry. Is That a Good Thing?
---
---
Zuul is a friendly ghost kitchen.
"Hey bro!"
Corey Manicone — who started Zuul in 2018 — raises his fist and bumps it with a member of his kitchen staff.
The bump is enthusiastically returned.
In addition to being friendly, Zuul is bustling.
"Corner!" staff members shout as they zip around various walls carrying delivery orders.
The reason it's bustling is because times are booming for ghost kitchens.
The emergence of ghost kitchens like Zuul is a response to the breakneck growth materializing in food delivery. Online food delivery sales reached $34 billion in 2018, up 13 percent from the previous year, according to a report from CBRE. That's expected to reach $62 billion by 2022, out of a total $77 billion delivery market, according to research from William Blair.
Manicone got a close-up view of how significantly delivery was changing the food industry and how unprepared it was for the shift already underway in 2015 when he joined the delivery logistics startup Relay. Restaurants were making 40 to 60 percent of their sales through delivery but had no real system to accommodate the steady stream of delivery messengers, who jostled for precious space alongside on-premise customers.
"No one gets into the [food] industry because they're good at logistics," said Manicone — but perhaps he's the exception.
Zuul leases the 5,000-square-foot space, and then charges its tenant restaurants an annual management fee. It opened its first location near Soho in August, which is divided into nine individual kitchens, each occupied and staffed by an existing New York restaurant, while Zuul employees run the orders from the kitchens to a dispatch center.
Big firms have been getting in on the action, including Cloud Kitchens, launched by Uber co-founder Travis Kalanick; Reef Kitchens, which is backed by Softbank; and Kitchen United, which has teamed up with landlord RXR Realty.
The kitchens promise lightning-fast delivery from prime locations, lower overhead costs for restaurants, a trove of customer data, and the ability to scale.
And the concept certainly has its appeals to both restaurateurs and providers of space.
For example, in Los Angeles, the fast-food hamburger chain Fatburger announced they're converting 15 stores into ghost kitchens for their sister brand Hurricane Bar & Grill; parking lot operator Reef Technology, which has 5,000 locations nationwide, has gotten into the business of operating mini food kitchens in its garages; DoorDash opened its own ghost kitchen in San Francisco this year; and supermarket chain Kroger's has partnered with virtual kitchen operator ClusterTruck to deliver food in seven minutes or less.
While no companies have reached scale yet in the United States, the Chinese startup Panda Selected has done so in China, where the delivery sector is worth roughly $37 billion, according to the South China Morning Post. In February last year, when Panda Selected raised $50 million, it had 120 kitchens throughout the country, and planned to double that number within the year.
Several of the big ghost kitchen players CO spoke to say they're learning from Panda's playbook.
Cloud Kitchens, currently operational in Los Angeles, San Francisco and Chicago, started when the ex-Uber CEO bought a friend's real estate company, City Storage Systems, which had invested in value-add properties in the Los Angeles area. Because of that, Cloud Kitchens owns at least some of its shared kitchens, including a space in West Adams with 27 kitchens, and another 12,500-square-foot space at 615 Western Avenue.
While the startup has not shared an expansion plan, it's sitting on a cash pile that makes it a formidable player. It's backed by $700 million of funding, of which $200 million is from Kalanick himself and $400 million is from Saudi Arabia's sovereign wealth fund.
And it's attracted the attentions of real chefs.
Celebrity chef Eric Greenspan operated out of a Cloud Kitchen Space in Los Angeles, where he launched Alt Grub Faction, an umbrella label for a number of brands peddling burritos, burgers and fried chicken. Greenspan launched six concepts in two months, informed by incoming data on what products were selling, according to the web-based food show Hngry: "As you add more brands you have more arrows in the quiver," Greenspan told the show's host, Matt Newberg.
Cloud Kitchens also sells food created by its tenant restaurants under its own virtual labels. Canter's Deli in Los Angeles, for example, operates out of a Cloud Kitchens space, and sells the same grilled cheese sandwich under six different brands, most of them owned by Cloud Kitchens, at the time of Newberg's show.
Kitchen United, launched in 2017 and based in Pasadena, has stockpiled far less capital than Kalanick but plans to expand to 400 kitchens nationwide by 2023.
"We're seeing several shifts in consumer preference, one of which is consumers want to eat restaurant food at home," said Kitchen United's CEO Jim Collins.
Their strategy is to look for distressed retail space that landlords are eager to rent out, and Collins said there's significant interest from landlords and developers.
"From our perspective, what we need is somewhere between six and 10 kitchens, somewhere between a low end of about 5,000 square feet and a high end of about 10,000 square feet," he said.
In October, Kitchen United closed a $40 million funding round led by RXR, and it plans to open shared kitchen centers in RXR's properties, which will be an amenity for the building's residents or workers.
The third heavy in bringing ghost kitchens to scale is the recently rebranded Reef Technology, formerly known as Park Jockey. Backed by SoftBank, Reef manages 5,000 parking lots throughout the country, and is valued at over $1 billion.
The company realized that they had access to a portfolio of highly valuable urban real estate that was often wasted. Their parking lots are located in dense urban areas, and near stadiums, hospitals, and shopping centers.
"We could realize lots of additional value by looking at new use cases for the use of space itself," said Alan Cohen, Reef's chief marketing officer.
Reef uses container kitchens, a food-truck-like space without a pickup window, which can be plunked down in one of its lots. Restaurants can opt to staff the kitchens themselves or hire a staff provided by Reef.
"By taking three parking spaces, we can put a Reef Kitchen up that's home to five brands," Cohen said. The firm declined to provide the number of kitchens in operation.
Reef's real advantage is its scale, which offers brands the options of expanding quickly within a market.
"If a brand is going to go into Miami, you can't just go into Miami and say you've gone into Miami, you need to have enough scale in the city, in order to tap into the entire market," Cohen said.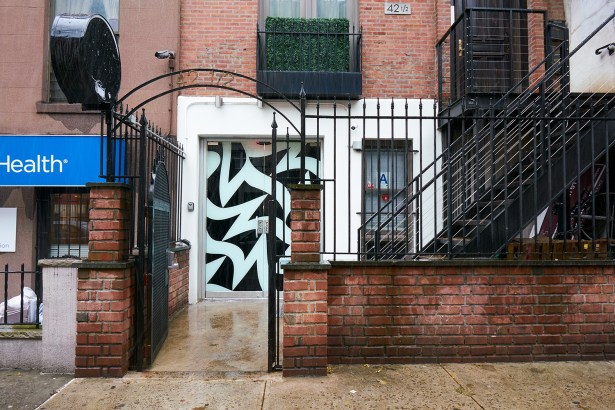 It's players that operate at scale that could significantly upset the order of the food and beverage industry.
Since ghost kitchens significantly lower the cost of entry to the market, they are likely to benefit growing brands or national chains, helping them expand to new markets, test concepts, and scale rapidly.
"If ghost kitchens were to grow organically based on need, I would have fewer concerns," said Andrew Rigie, director of the NYC Hospitality Alliance. "The fact that many of these larger companies with millions of dollars of investment money behind them are pursuing such quick and aggressive growth raises questions about how it will disrupt the restaurant industry."
The tilt towards delivery and quick-service models "will eradicate the mom and pop and middle market restaurant," warned David Chang, the dignitary of the New York food scene and founder of Momofuku, in a Recode interview.
However, there are plenty of restaurants that see a path to success with the lower capital expenditure promised by ghost kitchens. For example, Italian pasta company Barilla opened a Reef kitchen in Miami in October. The company, best known for its packaged pastas and sauces, is utilizing the space primarily as a test kitchen.
"Pasta is not an easy product to cook and deliver, so we're developing capabilities to test and learn," said Talita Erickson, head of Barilla's restaurants.
The company supplies many restaurants directly and plans to use its ghost kitchen to fine-tune pasta delivery, with the resulting knowledge also benefiting its restaurant clients. Barilla's culinary team flew from Chicago, where their United States team is based, to train Reef staff, who do the on-site cooking.
They're already getting some interesting feedback: "We never thought people would go to pasta as a late-night meal, but there's plenty of interest in eating pasta at 1 a.m. in Miami," said Erickson.
Charlie Yi's Zoku Sushi is a restaurant that operates only in the cloud. Kind of. Led by an ex-Nobu chef, Zoku operates out of its own ghost kitchen in the East Village delivering freshly made sushi.
"We're digital natives," said Yi. "We are using our position as a digital kitchen — with the understanding that we own the whole experience — to deliver a compelling experience."
Yi is betting that the demand for delivery is not driven by convenience only, but by the desire for quality and experience as well. People don't need a thousand sushi restaurants; they need one they trust at a price they're willing to pay, he said. At Zoku, customers can track the daily arrivals of fish from Japan, Iceland or Long Island on its website.
Yi began testing his concept in São Paulo in 2014, a city he deemed similar enough to New York in population density to serve as a test kitchen, so to speak. It proved successful, so he expanded to New York earlier this year, with the hopes of eventually growing nationally.
And unlike traditional restaurants, which often lose money on delivery, Yi says he makes money off every transaction.
"We're playing a completely different game," he said, in comparison with dine-in restaurants. "They can't compete; our cost of operations is a fraction of what they do."
But the combination of ghost kitchens and virtual brands will prove even more formidable to the traditional restaurateur.
In New York City, eateries already have notoriously low margins and can lose money on delivery because of high delivery fees through third-party apps, said Rigie. If they also have to contend with a flood of digital brands, being churned out by flush startups looking to grab market share, they may not stand a chance.
"These companies and investors provide latitude for companies to burn through cash to gain market share, and that will likely come at the cost of brick-and-mortar businesses," Rigie said.
Others in the industry are skeptical that one-off virtual brands can gain traction in such a crowded market or will have the logistics know-how to succeed.
"Those concepts that are attempting to start up as virtual-only concepts tend to struggle with consumer connection," said Kitchen United's Collins. "The notional idea that it's easier to start a virtual restaurant isn't really proving true."
And while investors have been extremely bullish on ghost kitchens, delivery apps are still struggling with profitability.
Last week, Grubhub, which owns Seamless, revealed that their profits had shrunk more than 96 percent between March and June of this year. And yet they're the only "profitable model operating at scale in the United States," a spokesperson pointed out, citing the company's third quarter earnings call. 
"They're trying to figure out how to make money off this whole thing," said Yi. "They're doing a lot of volume, but don't make money at all."
But as the space evolves, it's not all bad news for the local restaurant scene.
Steve Soutendijk, a New York-based broker at Cushman & Wakefield, has an optimistic view, noting that ghost kitchens can be great incubators, fostering the next Sweetgreen without the sky-high capital investments currently needed to open a restaurant. But he doesn't think it will end our need to eat out, meet friends over dinner, or go on dates.
"I just don't buy the idea that everybody wants to sit alone and throw on Netflix and order from the ghost kitchen," Soutendijk said. "The act of eating is inherently a social and human experience."
Update: This story has been updated since publication to attribute comments to Talita Erickson, head of restaurants at Barilla, that were previously misattributed to Silvia Grottola, a marketing manager at Barilla.
Update: This story has also been updated to reflect that Cloud Kitchens' 615 Western is already in operation.
Update: This story has been updated with a comment from Grubhub.