Do the Young Pros Muse About Game-Winning Slam Dunks?
---
---
In talking to the young professionals just about every year, Commercial Observer finds one or two athletes. Like, real athletes. Professional, or at least college level.
This year was no exception: Max Ralby played for the Israeli National Basketball Association. Kip Orban moonlighted as a midfielder for the Rochester Rattlers in Major League Lacrosse. And Dylan Kane was recruited as a pitcher for Middlebury's baseball team.
But we thought it would be interesting this year to quiz the young professionals about what they would be (sports-wise) if they could be anything.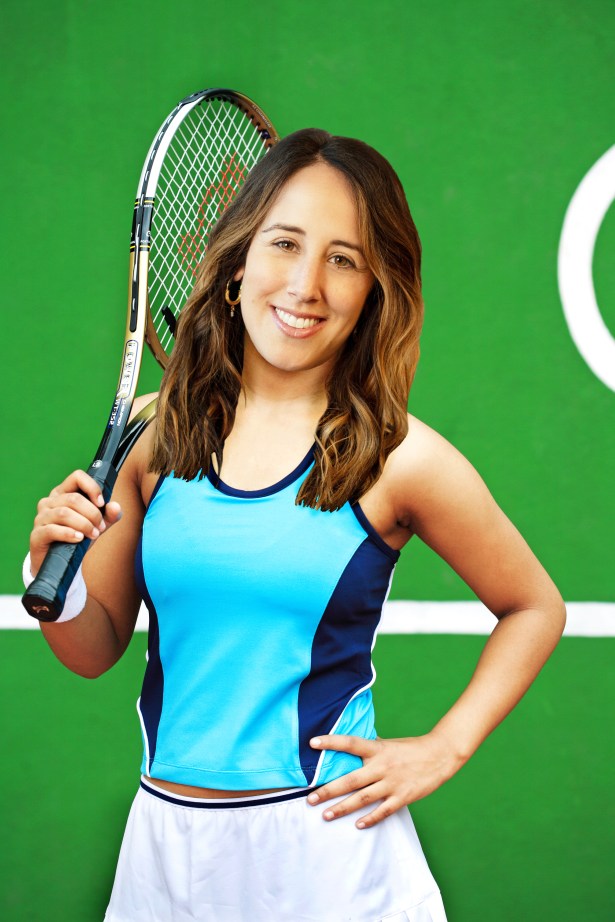 Point guard was a popular answer.
"I'd love to play for the Knicks if they weren't so bad," said Sean Reimer.
"Not these Knicks," agreed Eli Meltzer, "the Knicks that are actually good. Good enough to win a championship." (We said this was a fantasy, but try to keep it under control, Eli…)
Max Ralby, Renee Tabache, Maurice Suede, Zachary Redding all said point guard, too. Danny Donev has his eye on the Brooklyn Nets.
Pitcher (and, more specifically, a closer) for the New York Yankees was another popular answer, getting the nod from Pinchas Vogel, Nick Preston and Dan Sacks. (Dylan Kane preferred the Mets, Nate Lowy said the Dodgers and Mitch Forman said the Phillies.)
Plenty daydream about football — Joe Scarinci would play for the Pittsburgh Steelers, (he blew out his knee in high school and couldn't play in college); John Anderson has the crazy idea of quarterbacking for the Patriots; Michael Kipfer would quarterback for the Cowboys; Bryan Kirk would quarterback for the Lions; and John Meko and Joseph D'Apice said the New York Jets.
Even though everybody knows that soccer isn't really a sport, apparently some real estate professionals haven't yet grasped that simple truth.
"Center Back for Liverpool, playing next to Virgil van Dijk," said D. Ross Pemmerl.
"Striker in soccer, at the Women's World Cup, for Team USA," said Alicia Parente.
"A center attacking midfielder on Chelsea FC," said Noah Kossoff.
A number of our honorees were more into slightly more solitary sports: "I was a tennis player," Martina Botturi said, "my plan B was to become a tennis player. So, winning the US Open." Andrew Staniforth and Cara Chayet are other fantasy tennis players. Mike Rafter daydreams about being a Formula One racer. Golf, answered Lou Baugier and Marko Kazanjian.
"I would just be a professional sailor for Oracle or one of those big boats that goes around the world," said Yasmin Kheradpey.
"Owner of the Dallas Cowboys," declared Sayo Kamara.
I guess we didn't use the word "play" when forming the question …  and Kamara gets extra points for being sort of on-message for a real estate professional.
Indeed, a lot of professionals were more content to sit on the sidelines of the game than in the middle of it.
"Tiger Wood's caddy," said Ryan Ur. "Would be a great learning experience." (But Ur felt the need to add that, "When he did what he did" — i.e., cheated on his wife — "I hated him more than anyone in the world.")
"Bat boy for the New York Yankees," said Conor Krup. "I was never good enough to play for the Yankees."
"Spectator at a Yankees game," said Victoria Della-Peruta. "I'm not into sports, but love watching the Yankees play."
"Going to take a wild guess and say a man came up with this question," mused Jenna Heidenberg.
Hey — who's asking the questions here?
Alicia Parente
,
Andrew Stainforth
,
Bryan Kirk
,
Cara Chayet
,
Conor Krup
,
D. Ross Pemmerl
,
Dan Sacks
,
Danny Donev
,
Dylan Kane
,
Eli Meltzer
,
Jenna Heidenberg
,
Joe Scarinci
,
John Anderson
,
John Meko
,
Joseph D'Apice
,
Kip Orban
,
Martina Botturi
,
Maurice Suede
,
Max Ralby
,
Michael Kipfer
,
Nate Lowy
,
Nick Preston
,
Noah Kossoff
,
Pinchas Vogel
,
Renee Tabache
,
Ryan Ur
,
Sayo Kamara
,
Sean Reimer
,
Victoria Della-Peruta
,
Yasmin Kheradpey
,
Young Professionals 2019
,
Zachary Redding