Presented By: RXR Realty
Connectivity for the 21st Century
---
---
The buzz word on every real estate company's business plan is connectivity. In New York City, this isn't a new concept; access to public transportation has been the most sought-after feature in the residential and commercial space for decades. And, as population density has increased within the five boroughs, the concept of connectivity must also expand.
"If you look at New York City, including the boroughs, there's 27,000 people per square mile," said Scott Rechler, chairman and CEO of RXR Realty, at The Real Deal's Showcase and Forum discussing the future of commercial real estate. "If you open it up to the broader New York metro region, it becomes 2,700 people per square mile."
RXR Realty, a vertically integrated owner, operator and developer in the New York Metropolitan area, understands the city's growth and has incorporated its understanding into its long-term plans. Strategic residential developments include Yonkers, New Rochelle, and Stamford, in Connecticut. These brand-new rental units will allow individuals to experience the luxuries of Manhattan apartment living at half the cost, while still being within a 30- to 40-minute train ride from Midtown Manhattan.
Where RXR is a market leader is in the firm's expansion of connectivity's definition. RXR views connectivity as more than the physical commute from one location to another. It's also about emotional and personal connectivity, which the company achieves through its place-making initiatives, amenity programming, and tenant engagement within both its commercial and residential portfolio.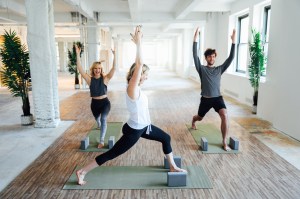 Handsomely designed lounges and club rooms, modern coworking spaces by Convene, diverse cuisine, and engaging community events all actively contribute to a sense of community in a dynamic work landscape that demands such connection. These are just some of the features that truly make RXR's Grand Central Portfolio: 230 Park Avenue, 237 Park Avenue, 530 Fifth Avenue, and 340 Madison Avenue.
Surrounding Grand Central is a community crafted by RXR Realty, ready for tenants and individuals employed in the area to work and explore their neighborhood together. The Helmsley Building, at 230 Park Avenue, is filled with not only storied history but also convenient spaces for tenants to meet and contribute their own stories. Vice Chairman of Newmark (NMRK) Knight Frank Scott Klau loves sharing the building with potential tenants on tours.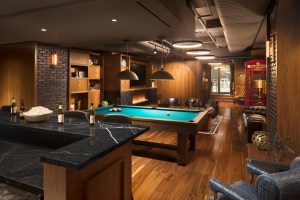 The Helmsley Building is "truly a one-of-a-kind building," Klau said, "evident through the asset's unique blend of modern infrastructure and authenticity, incredible access to transportation, and irreplaceable view up Park Avenue. Additionally, the building's amenity center, also known as the Club Room, has professional conferencing capabilities, laid back social space, and a rare and extraordinary outdoor space for tenant use."
The Club Room, in addition to conference rooms and the terrace, also features multiple soft seating groups, a bar, and a pool table, allowing it to service the dynamic needs of multiple tenants in a social setting. When discussing the building's ability to form connections within a single tenant's space, Klau added that 230 Park Avenue "features one of the largest floor plates on the market, which creates programming efficiencies and a real sense of community for a large user."
From the top floor of 230 Park to the bottom, people are constantly connecting, and it's not just those who work in the building. On the ground floor, asset features Urbanspace Food Hall, a hub of diverse cuisine connecting New York City's visitors from all over the world. Here, New Yorkers and visitors alike can explore 20 different chef-driven food concepts that unite varied cultures and people. Moreover, the building's decommissioned elevator banks have been transformed into pop-up lounges that serve as casual areas to take phone calls or enjoy coffee, or as venues for tenant programming.
Beyond 230 Park, RXR fosters connection and community. At both 530 Fifth Avenue and 237 Park Avenue, Convene provides modern, high-end coworking spaces that encourage creativity and connection. Catering by award-winning chefs, beautiful views, and five-star hospitality services all make collaboration hassle-free. At 530 Fifth Avenue, Convene even features a state-of-the-art wellness space by Hydra Studios, where members can work out, shower, nap, and meditate: connectivity through a focus on self-care.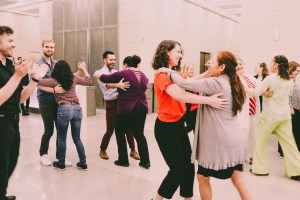 It is partnerships, like those with Convene, that make RXR an innovative landlord. Additionally, RXR has consolidated its Grand Central retail leasing efforts with Cushman & Wakefield (CWK) to achieve greater crossover between buildings. Michael O'Neill, executive managing director of retail services at Cushman, shares his team's enthusiasm: "We are extremely excited about being engaged by RXR to market their Grand Central retail portfolio. With four assets surrounding Grand Central Terminal, we are afforded the rare opportunity to execute a portfolio leasing strategy in the heart of Midtown Manhattan."
O'Neill continued, "The combination of unparalleled access to transportation, an incredibly densely populated office population, and a constant flow of tourists creates a dynamic retail offering that can viewed in a holistic manner."
However, it is RXR's holistic approach to the collection of assets that creates marketing opportunities to lure potential tenants.
RXR runs robust tenant programming throughout its Grand Central Portfolio to bring its tenants out of their offices and even out of their buildings to unique experiences. Tenants throughout this collection of assets are invited to fitness classes, wellness workshops, panel discussions, and even interactive how-to classes, regardless of where their company leases space. RXR promotes these opportunities to tenants through a proprietary digital program and a prevalent series of digital screens. This system also provides discounts to local retailers and other amenities.
"Retailers will be able to benefit from unique cross-promotion and partnership opportunities within RXR's Grand Central portfolio on this platform. This dynamic marketing opportunity and activations within the RXR portfolio will be accretive to building brand awareness and driving sales," O'Neill said.
What these RXR-signature features create is a connected network of building communities that are not only accessible to the buildings' populations but are holistically fulfilling: meaningful to each employee's day-to-day, and profitable for retailers. RXR Realty properties are not just places of business, but ones of community, collaboration and wellness.
Despite the new market expectations, with other landlords playing "in the amenity space," RXR's more holistic approach in tying together design, office users, retailers, placemaking, and tenant programming proves RXR's efforts in this space to be extraordinary.
230 Park Avenue
,
237 park avenue
,
340 Madison Avenue
,
530 Fifth Avenue
,
Connecticut
,
Convene
,
Grand Central Portfolio
,
Hydra Studios
,
Michael O'Neil
,
New Rochelle
,
New york city
,
Scott Klau
,
Scott Rechler
,
sponsored. sponsored-link
,
Stamford
,
Yonkers
,
Cushman & Wakefield
,
Newmark
,
RXR Realty