The Bay Street Rezoning Could Be a Boon to the Area or a Migraine for Residents
A 14-block rezoning of Bay Street Corridor was just approved by City Planning—which could be a boon to an underdeveloped area or a migraine for residents already there.
---
---
After nearly five years of planning, the first major rezoning to hit Staten Island in more than a decade cleared a major hurdle last week when the City Planning Commission approved it.
The Bay Street Corridor rezoning—which covers a 14-block portion of Bay Street running through St. George, Tompkinsville and Stapleton—aims to turn the mostly low-density commercial area into a mixed-use community.
The city estimates the rezoning will add 1,800 new apartments and 6,500 residents—and brokers and developers feel the plan will be the final puzzle piece in the long-promised renaissance of the borough's North Shore.
"It will bring much needed additional development," said James Prendamano, the CEO of Staten Island-based brokerage Casandra Properties, who has worked on nearby projects like the luxury residential development Urby and the under-construction outlet mall Empire Outlets. "This gives some of our best and brightest and youngest minds the opportunity to stay.
"We've had our share of false starts down there," he added.
But others feel the initiative is just the latest in decades of poor planning that has deteriorated the borough's quality of life. They feel the plan does not adequately account for new infrastructure—like additional storm sewers, more school seats, better transportation and a new police precinct—to handle the surge of new residents.
"Staten Island has seen this movie before. 'Let's invite people to live here, and here's an I.O.U. on the infrastructure.' This was the story on Staten Island from 1963 to the early 1990s," said Borough President James Oddo, who called the plan "half-assed".
While Prendamano agreed with Oddo's concerns over the infrastructure, he feels the area is primed for new housing to stop young Staten Islanders from fleeing the borough.
Currently, the half-mile stretch of Bay Street has a mix of empty lots, auto shops, gas stations, furniture stores and several local restaurants, including the Sri Lankan eatery Lakruwana, which earned a glowing review from The New York Times' restaurant critic Peter Wells in 2013. And, unlike the majority of the forgotten borough that is reliant on cars to get around, the area is relatively flush with public transportation options.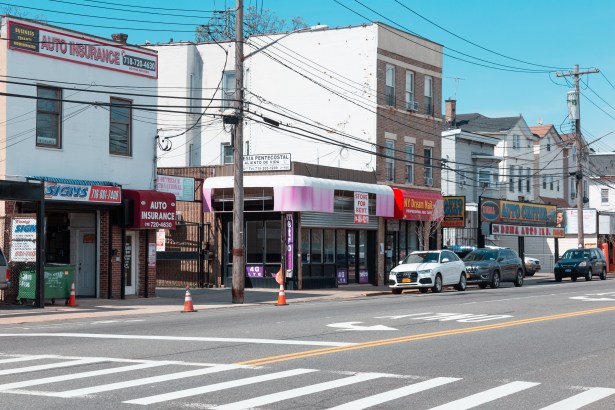 It's about a 20-minute walk to the Staten Island Ferry—which is a free, nearly 25-minute ride to the Financial District—and is served by seven bus lines and two Staten Island Railway stations, according to the New York City Department of City Planning. However, its current zoning prohibits new residential development and some commercial uses, City Planning said.
City Planning's proposal will upzone the area—one of the first since much of the borough was down-zoned in 2005—to allow buildings between 12 to 14 stories in some sections. It currently has a mix of mainly one- to four-story properties.
It would also require commercial uses for the ground floor of new projects and add about 275,000 square feet of retail, office and restaurant space.
City Planning's Marisa Lago called the plan "more than just a rezoning" in her remarks before the April 22 vote. "It's a vision for a future community that provides new affordable housing options and allows residents to live, work, shop, dine and enjoy the arts. All within walking, biking or public transit distance of their homes," she said.
The poverty rate for residents in that section of the borough was 21 percent in 2016, an increase from 17.9 percent in 2010, according to the last available data from NYU's Furman Center. The area also has the most residents in the borough categorized as severely rent-burdened with 34.5 percent of people in the North Shore spending more than 50 percent on their rent, as per the Furman Center. Of the severely rent-burdened residents, 48.3 percent are low-income households.
City Planning's rezoning vote passed eight to three with one of the two Staten Island members of the board testifying the plan was much needed for the neighborhood.
"I believe it's an entirely appropriate site to be creating a mixed-use community," said City Planning Commission member Allen Cappelli, who added he first started talking about upzoning the area 40 years ago when he was on Staten Island's Community Board 1. "The need for affordable housing on Staten Island for the elderly and for people who are not of the higher socioeconomic means in a beautiful location is very desirable."
But Cappelli's other Staten Islander on the board, Alfred Cerullo, wasn't as thrilled with the plan. Cerullo voted against it, echoing Oddo's concerns that the city hasn't adequately prepared the neighborhoods to handle the influx of residents.
While the city estimates 6,500 new residents will be added after the rezoning passes, Oddo and Cerullo are convinced it could be much more. Oddo pointed towards Ironstate's $250 million Urby development—a block away from Bay Street on Front Street in Stapleton—which added 571-units when it opened its first phase in 2016. It's currently in the works of a second phase, which will add another 320 rental apartments.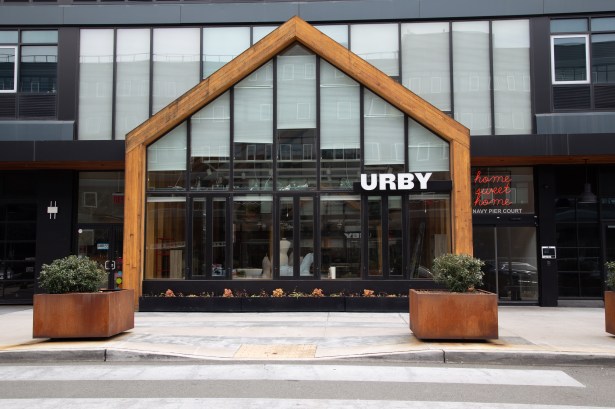 In 2016, BFC Partners—developers of the nearby Empire Outlets—bought a 53,922-square-foot parking lot at 475 Bay Street with plans to build an eight-story, 214-unit residential building with 12,500 square feet of ground-floor retail, as Commercial Observer previously reported. Joseph Ferrara, a principal at BFC, previously told CO the development hinges on the Bay Street Corridor rezoning approval.
"By having this rezoning and having housing with retail at grade, it will be a much friendlier streetscape and it will connect Stapleton with St. George," Ferrara previously told CO. "We need to fill the void for affordable housing in Staten Island."
Ferrara did not respond to requests for comment for this story. Prendamano said that he knows of several other developers in the wings waiting for the rezoning to pass.
If it passes, Oddo also expects developers will finally use the 2008 rezoning of the neighboring St. George—which could allow buildings up to 85 feet tall to be built as of right.
"In the blink of an eye, you can see an explosion in population and [the city] hasn't spoken a genuine word about infrastructure," he said. "That's madness, that's reckless and that's an abdication of their responsibility. They have failed to do the hard work that comes with the rezoning."
And while recent census data has found residents leaving the city in droves (the Census Bureau population estimates released earlier this month found it down by 40,000 people since 2010), Staten Island has bucked the trend, reporting a modest increase of nearly 700 people.
Residents have said the neighborhoods are already dealing with congestion on Bay Street and overcrowded schools. The issues led Community Board 1 to vote down the plan in January.
"We're less optimistic that this will end up being the boost for the community that we had hoped it would be," said Pricilla Marco, a member of Community Board 1 and president of Stapleton's Van Duzer Street Civic Association. "It appears as though the infrastructure planning is an afterthought. We can be saddled in the meantime with overcrowded streets and then that doesn't develop business in the area either."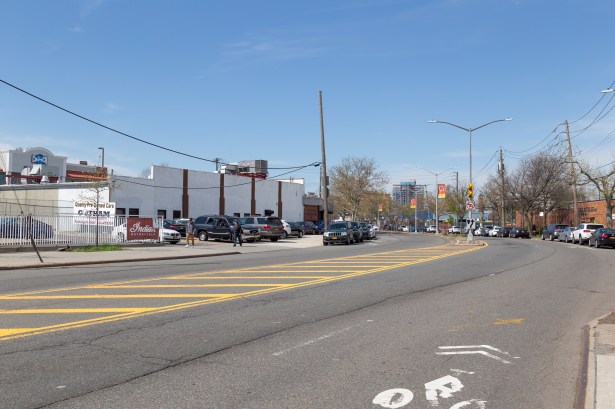 However, Oddo did get one win in the fight on the rezoning: The city is allowing developers to use "workforce housing" in new developments.
Up to 30 percent of the new units created by the Bay Street Corridor plan will be set aside for affordable housing, but "workforce housing" allows for apartments for middle-class residents with higher income levels than other rezonings did.
The news site The City reported it could allow a family of three pulling in up to $126,765 a year to rent an apartment for $3,169 a month. The median rent in the North Shore was $1,240 in 2016, and advocates told The City they were worried "workforce housing" will leave out low-income residents.
Oddo shot back that "workforce housing" would allow all income levels to benefit from the rezoning but worried the option will disappear during the City Council negotiations.
The rezoning was first proposed in 2015 as part of Mayor Bill de Blasio's ambitious affordable housing plan to create and preserve 200,000 affordable houses by 2024 (it was later increased to 300,000 by 2026). He pitched six neighborhood rezonings to fill that goal: East New York in Brooklyn, Long Island City and Flushing West in Queens, the Jerome Avenue Corridor in the Bronx and Bay Street.
It was Oddo himself who pointed de Blasio—with whom he's always shared a close relationship despite different party affiliation—to the Bay Street area when looking for a spot to rezone in the borough.
"We believe that this corridor would benefit from the increased vibrancy of more people and I am open to housing typography other than the quintessential Staten Island home," said Oddo, adding that his original proposal included a much longer stretch of Bay Street. "It's predicated on a cognizant plan."
Cognizant planning is not something Staten Island has been accustomed to. A 2006 report by the Center for an Urban Future, dubbed "Staten Island 2020," found that the lack of forethought in the borough has led to traffic congestion, a lack of senior housing and the blanket low-density zonings that have hampered development in St. George and Stapleton.
"One of the unintended consequences of all these downzonings is you created classes of houses that are out of reach for most people," said Casandra Properties' Prendamano. "Not everybody can afford—and not everybody wants—a detached home with a two-car garage."
After three years of discussion and dozens of public forums with residents, the city released the Bay Street Corridor rezoning in November 2018. But residents felt their input wasn't taken seriously enough.
"We had all these meetings where we did the envisioning of what we thought the neighborhood could be," said Marco, who has also been fighting a plan to build a 200-bed homeless shelter nearby the rezoning site at 44 Victory Boulevard. "It seems like those visions don't match what has been proposed."
The city has said it has set aside nearly $30 million for improvements to the area—including lighting and benches, new public spaces and pedestrian improvements—but Oddo said it doesn't go far enough.
Lago said she's confident the issues will be addressed before it's voted on by the City Council, which is expected to weigh in next month.
The ultimate decision will mostly be on the shoulders of Councilwoman Debi Rose, who represents the area, as other members generally defer to the local lawmaker in rezonings.
"My message from the beginning of the Bay Street Corridor Rezoning process has been that this land use action must come with substantial infrastructure investments: traffic and transportation, school seats, open spaces, public safety, sewer and water management, housing diversity and all the necessities that accompany a well-planned community," Rose said in a statement. "With those investments, this rezoning would be a good plan for the future of North Shore residents and small businesses."
Alfred Cerullo
,
Allen Cappelli
,
BFC Partners
,
City Planning Commission
,
Debi Rose
,
Empire Outlets
,
James Oddo
,
James Prendamano
,
Joseph Ferrara
,
Marisa Lago
,
Priscilla Marco
,
Staten Island Ferry
,
Urby