MetLife Provides $165M Refi on Denver Mixed-Use Project
---
---
A development trio has nabbed $165 million from MetLife to refinance a mixed-use assemblage called Dairy Block in Downtown Denver, according to information from brokerage HFF.
The 15-year permanent loan went to developer McWhinney, in partnership with Sage Hospitality and property manager Grand American, to refinance previous construction debt on the property. MetLife's Mike Coen originated the loan for the life insurer, closing the deal on March 22, sources told Commercial Observer.  
An HFF team of senior managing director Eric Tupler and director Brock Yaffe arranged the debt financing on behalf of the sponsors.
"We are quite pleased with this execution for the refinance of Dairy Block, as we were able to procure excellent financial terms and structure coupled with a 15-year loan term, which perfectly aligns with our long-term hold strategy on this dynamic, core, A+ asset," McWhinney senior vice president Joshua Kane said in a prepared statement.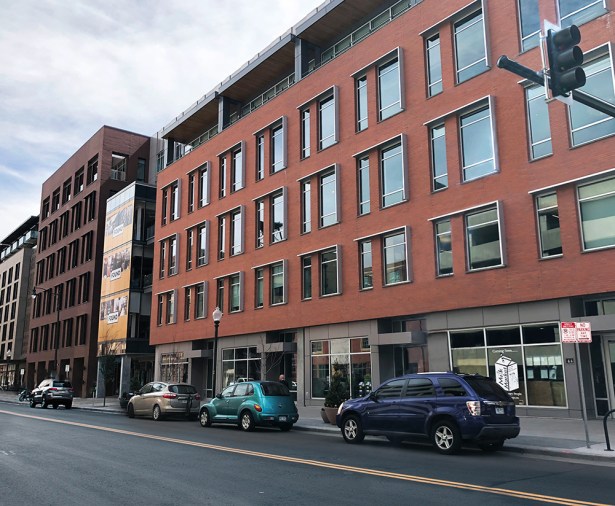 Dairy Block—at 1800 Wazee Street—is a "micro-district" full of retailers, chefs, cocktail crafters and other artisans and features a curated boutique hotel, all within a full city block with pedestrian access to its alleyways.
The property includes the historic Firehouse Block, which comprises 92,803 square feet of office and retail space along the adjacent Blake Street, a new 6-story, 218,660-square-foot office building and a 380-space subterranean parking garage; the location also features an eight-story, 172-key boutique hotel called The Maven Hotel operated by Denver-based Sage Hospitality. The hotel also has a 175-seat restaurant called the Kachina Cantina, along with a Poka Lola Social Club.
Plans to redevelop the site were first announced in 2013 by McWhinney and Grand American. Before transforming into a small cultural district within Denver's LoDo (Lower Downtown) neighborhood, the site was home to a dairy company called Windsor Dairy, which had first set up shop there in 1920, according to McWhinney's website.
Dairy Block sits just two blocks from Denver's Union Station transit stop and one block from Coors Field, the home of Major League Baseball's Colorado Rockies.
In 2018, MetLife completed $15.1 billion in new global debt and equity transactions, originating more than $12.9 billion in commercial mortgage loans. It also hit a record high of $91.2 billion in gross market value of commercial real estate assets under management.
A representative for McWhinney declined to comment. Neither Sage Hospitality nor Grand American could immediately be reached.