Bank of China Lends $253M to Vornado REIT to Refi Rego Park Mall in Queens [Updated]
---
---
Alexander's, a real estate investment trust controlled by Vornado Realty Trust, has nabbed $252.5 million from Bank of China to refinance Rego Park II, a massive shopping center in Rego Park, Queens, according to records filed today with the New York City Department of Finance.
The interest-only loan carries a rate of 3.77 percent and is set to mature in December 2025, according to information from Alexander's; the REIT holds a $195.7 million participation in the new $252.5 million loan. The deal closed on Dec. 12 and Alexander's announced the refinance two days later, although the firm did not indicate who provided the proceeds.
This new loan repaid and replaced existing debt, which bore interest at LIBOR plus 1.85 percent and was scheduled to mature in January 2019. Alexander's participation in the previous loan—also from Bank of China (BACHF)—carried an interest rate at LIBOR plus 1.60 percent.
The three-story, roughly 609,000-square-foot shopping center is located at 61-35 Junction Boulevard—in a designated opportunity zone—in Flushing and goes by the name of Rego Park Center. It was built in February 2010, according to CoStar (CSGP) Group. 
Above the mall is a 24-story, 314-unit residential tower called The Alexander at Rego Center—with an address at 61-01 Junction Boulevard. It was constructed by Vornado for it's affiliate Alexander's Inc. and is managed by Rose Associates.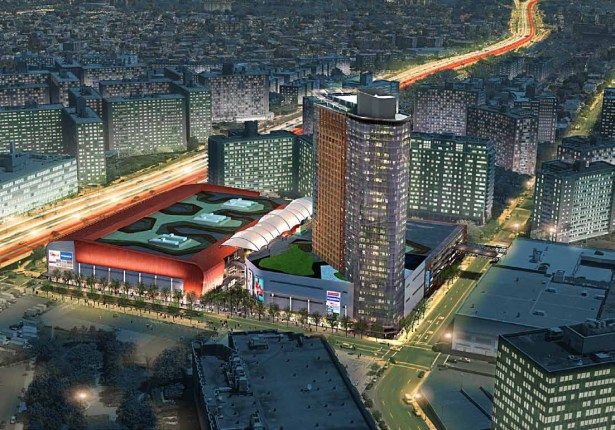 The shopping center is nearly fully leased and is anchored by a Costco supermarket, which occupies 145,000 square feet on a lease set to expire in March 2024, and by a Kohl's department store, which is situated in 133,000 square feet until March 2030. Century 21 has also leased 135,000 square feet in an office space on the property's third floor.
Currently there is roughly 130,800 square feet of leasable area available across two spaces, with rents at the mall ranging from $53 to $65 per square foot, according to information from CoStar. Global brokerage CBRE (CBRE) handles leasing at the property.
The seven-acre shopping site sports 1,400 covered parking spaces, according to CoStar. Rego Center also has a Regal Cinemas and UA Midway Stadium 9 movie theaters nearby. 
Officials at Alexander's and Bank of China could not immediately be reached for comment.
This story was updated to include information about The Alexander apartment tower. CoStar Group data show that a Regal Cinemas has leased 50,000 square feet on site at Rego Park Center, but that information is not accurate.  
---
61-01 Junction Boulevard
,
61-35 Junction Boulevard
,
alexander's inc.
,
Century 21
,
Costco
,
Kohl's
,
Regal Cinemas
,
Rego Park Center
,
Rose Associates
,
Bank of China
,
CBRE
,
CoStar
,
Vornado Realty Trust