For Robbie Antonio, the Revolution Will Be 'Precrafted'
The 41-year-old developer builds pre-fabricated houses designed by some of the world's most famous architects
---
---
The Burj Khalifa in Dubai, 432 Park Avenue in Manhattan: Robbie Antonio likes big, bold statements. And big, bold expectations.
Be different. Stand out. See your 18-month-old product in 85 different countries by 2020. Pre-fab can be, well, fab. That last statement may be oxymoronic now, but Antonio and his Manila-based Revolution Precrafted, the modular building company launched at the end of 2015, are set to upend the perception and the reality of pre-fabricated homes, with hotels and restaurants and pop-up retail to follow.
Antonio specifically chose "crafted" not "fabricated" in the name to educate the market. "The preconceived notion is trailer homes. They're not," the 41-year-old builder and developer said. "Now you can have something [pre-fabricated that is] designed by a Pritzker Prize-winning architect."
That's exactly what he's doing: creating pre-fabricated buildings designed by the world's greatest and most recognizable architects, including some who have won the industry's most prestigious award to sell to developers and landowners. (There have been others who have done this before, but not at Antonio's scale.)
Paulo Mendes da Rocha + Metro for Wallpaper, Jean Nouvel, Christian de Portzamparc and Philip Johnson Alan Ritchie Architects have created Revolution homes. Ron Arad, Patrik Schumacher (the principal of Zaha Hadid Architects) and the Campana Brothers are on the list of multipurpose pavilion creators. And if starchitects don't appeal, you could settle for a space designed by a rockstar (Lenny Kravitz, with Marmol Radziner) or model (Helena Christensen, with Camilla Stærk).
Many of Antonio's professional relationships are the result of years in the business, his whole life, really, working with his dad Jose E.B. Antonio, who founded Philippines-based real estate development firm Century Properties in 1986 and still employs his sons. Robbie, responsible for hospitality, lifestyle and leisure at Century Properties when not focused on Revolution, is the third of four. He developed his family's first building outside Asia, opened in 2009, after obtaining a M.B.A. from Stanford University. That's the Centurion, at 33 West 56th Street, a ground-up, 19-story condominium designed by I.M. Pei.
Other relationships are new, like the one with Stærk & Christensen, a New York-based firm that designs everything from eyeglasses to shoes, and now a Revolution home and pavilion. A Stærk & Christensen spokesman said Antonio came to the firm by way of a mutual friend. "We met with Robbie, had a great creative exchange and here we are!" the spokesman said.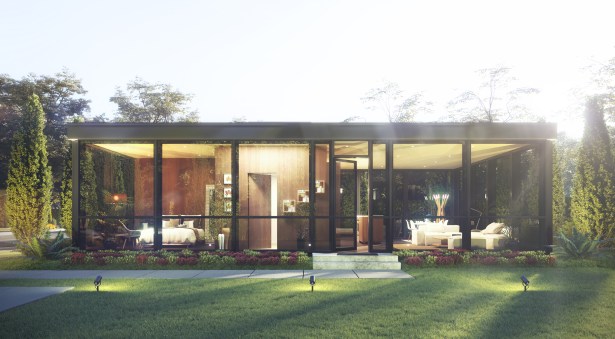 The home, a take on a Scandinavian cabin, will be among the options developers have when they choose Revolution for their projects. So far, Antonio said, that includes a $300 million agreement with Trinidad and Tobago-based NOVO Development for 1,000 or more residential units in the Caribbean, a $1.2 billion agreement with Myanmar's KT Group for homes in Yangon, and a $3.2 billion deal with Dubai-based Seven Tides for villas on nine of The World Islands. Designs and master plans are in the works.
Batulao Artscapes, in Nasugbu Batangas, Philippines, the $1.1 billion world's first liveable art park (bold statement!), is in the first phase of construction now. The project is a partnership between Revolution and Century. Hiking and biking trails, art studios and museums, restaurants, retail, 8,600 homes, you name it, it's coming to Batulao's 346 acres, 50 miles south of metro Manila, Antonio's primary home. He has multiple homes, including in Midtown Manhattan, and has a goal of having one in every country in which Revolution communities are built. That's 85 by 2020. His own goal. His own expectations. "It works against me when people pressure me. The pressure has to come from me. I'm inherently like that," he said. "When I want to do something, I want to do something."
Another goal: having a presence in 20 countries by the end of 2018. They're half way there, including franchise agreements. Revolution has a staff of more than 400, of which about 60 are in finance, accounting, legal, HR, marketing, business development, product, engineering and architecture. Everyone else is sales.
We met Antonio at Carpenter's Workshop Gallery at 693 Fifth Avenue when he was in the city for meetings and auctions at Sotheby's and Christie's. The week before he was in Dubai and Bahrain. The week after he had plans to be in the Middle East, followed by a nine-country European roadshow, "to try to enter Europe in a massive way."
Stylish in Dolce suit and Berluti sneakers (he has the same style in seven colors), Antonio said the one thing he cannot leave home without is his three phones, piled in front on him on the aluminum, limited edition, Vincent Dubourg coffee table. He laughed when he noted two are Blackberries.
When he's home, on weekdays, Antonio wakes at 5 a.m., checks email, works out with a trainer for two hours, gets to the office by 9 a.m., is at it until 6:30 p.m., has another workout, then is back to his computer. The double workout is not about stress, he said, it's habitual, and a way to balance the times on the road when he cannot do so. "It's important to me and it's fun," Antonio said. "It's an interplay. I wouldn't be doing it if it wasn't fun for me."
He loves Kappo Masa, the Masayoshi Takayama (chef) and Larry Gagosian (art dealer) restaurant in the basement below Gagosian's gallery at 976 Madison Avenue.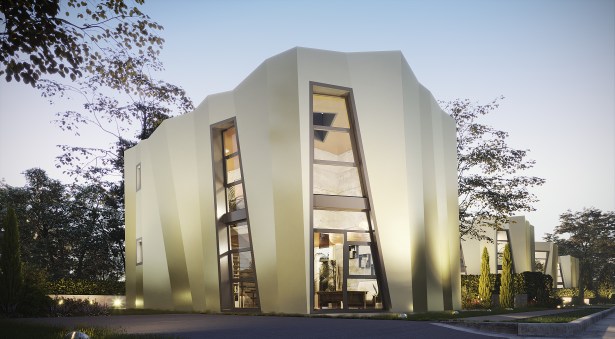 "I'm a man of repetitive stuff," he said with a twinge of self-deprecation after revealing some recent dinners: the Mark Hotel, Harry Cipriani. Exploring, he said, with respect to his adventurous friends, takes so much time. Still, he's fascinated by new places—his upcoming Europe trip includes his first time in Portugal—but maintaining his accelerated pace requires some ease, and things familiar (and delicious) offer just that. "I don't want to think about [everything] so much," he said. "Now I'm entering a market where I've never even been. That's an exciting feeling. Super scary," he said, suddenly recalling his four years in New York City following grad school, seeing the Centurion site every day, planning. "It's so different. I'm looking at the entire thing as one big playground, for work." He means the world.
"Here's the map," he said, mimicking a possible conversation, with himself, "Why can't we be here? Why can't we be in Mauritius two weeks from now? Why aren't we closing in Kenya?" 
Besides looking at potential projects in Portugal and Spain, and immersing himself in pre-fab-friendly Scandinavia, Antonio is scheduled to speak in Berlin at the NOAH Internet Conference, an event for executives, start-ups and investors, hosted by NOAH Advisors, a Cyprus-based corporate finance firm dedicated to the digital industry. Also presenting: Al Gore, as chairman of Generation Investment Management, and Dara Khosrowshahi, the CEO of Uber.
Antonio is one of the unicorns—a start-up valued at more than $1 billion—attending. There are less than 300 in the world, including Airbnb, Compass, e-Shang Redwood (a pan-Asian logistics real estate developer and operator), WeWork and Uber. Antonio doesn't talk valuation specifics but concedes Revolution is worth over $1 billion. In Berlin he'll discuss how he's using technology to disrupt the housing sector.
In New York he notices that water offered and accepted by this reporter is being ignored, so gestures, like, "would you care for some?" then leans forward on the upholstered Pierre Jeanneret bench seat to open the bottle. "Clearly I didn't invent this space," he said about pre-fab as he pours a glass for this reporter. He brings us back to the early days of Revolution, the initial research stage, when he considered attributes of mega-successful start-ups and recognized which would work for him: No capex (no inventory, asset-light), global presence, uses technology in a specific way. He recalled asking himself, "What can I do in the real estate sector that would juxtapose those three things?" He decided to explore the idea of being a global developer without being a developer per se, but being a supplier. "Pre-fab was a means to the end. It was not because I wanted to create a pre-fab company. I wanted to be present, be ubiquitous, in a myriad of countries, and that was the only way to transport, literally a structure, from one venue to another."
He's well on his way in his race to outperform himself, and it started with his dearest question and motivator: What can I do differently?
33 West 56th Street
,
Century Properties
,
Christian de Portzamparc
,
I.M. Pei
,
Jean Nouvel
,
Jose Roberto Antonio
,
Larry Gagosian
,
Lenny Kravitz
,
Philip Johnson
,
Pritzker Prize
,
Revolution Precrafted
,
The Centurion
,
Zaha Hadid Architects