Soffer Family's Turnberry Lands $1.75B CMBS Refi on Florida's Aventura Mall
---
---
A cadre of lenders has teamed up to provide a whopping $1.75 billion in financing for the massive Aventura Mall in Florida, according to information released by rating agencies.
A group of lenders led by J.P. Morgan Chase and also including Deutsche Bank, Morgan Stanley and Wells Fargo will earn interest-only payments at a fixed rate of 4.1 percent over the loan's 10-year term. J.P. Morgan funded 34 percent of the loan, and each of the other three banks funded 22 percent.
A $750 million portion of the loan is being securitized into a single-asset, single-borrower commercial mortgage-backed securities transaction, called Aventura Mall Trust 2018-AVM, issued by J.P. Morgan. Eventually, the remainder of the $1.75 billion loan is slated for securitization in future CMBS deals, according to Kroll Bond Rating Agency.
The loan has been used to refinance a previous CMBS loan in the Aventura Mall Trust 2013-AVM transaction, to pay down construction debt, and to cash out more than $275 million to the sponsors.
A third of Aventura Mall is owned by Simon Property Group and the remainder is controlled by Jacquelyn and Jeffery Soffer, sibling real estate heirs associated with Florida developer Turnberry, which manages the property. The mall comprises 2.2 million square feet of retail space in Aventura, Fla., a suburb on the state's Atlantic coast about 20 miles north of Miami that was developed by the Soffers' father, Donald Soffer, in the 1970s. The mall's 300 tenants are headlined by five anchors, including Bloomingdales, Nordstrom and Macy's, but because those companies own their stores, JCPenney is the only anchor that serves as collateral for the CMBS loan.
The Real Deal reported in March that the developers were seeking up to $2 billion in new financing.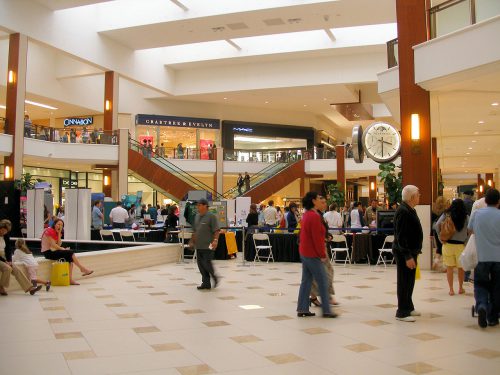 At a time when marginal malls have struggled to compete for shoppers against the convenience of e-commerce, Aventura has posted steady growth. Last year, it achieved $115.2 million in net operating income, up from $109 million in 2015—and year to date projections point to an even higher tally in 2018. Occupancy has averaged over 95 percent since 2008, and never fell below 84 percent during the Great Recession. The mall's anchor tenants average $300 in annual sales per square foot, compared with about $200 for typical stores elsewhere.
JCPenney may be the only cause for concern on the mall's rent roll. The company reported a net loss of $118 million last year, and has announced more than 140 store closures since March 2017. Its lease at Aventura expires in 2023.
Amidst the difficult retail climate, developers everywhere have sought novel attractions to bring in shoppers, and the Aventura mall is no exception. Last year, as part of an arts program at the mall, Belgian artist Carsten Höller installed a striking 93-foot-tall slide.
Sliding down the slide, and watching others slide down, "are both different, but powerful, experiences," Höller told the Aventura Patch.
Representatives from J.P. Morgan, Simon Property Group and Turnberry did not immediately respond to inquiries.
Aventura Mall
,
Aventura Mall Trust 2018-AVM
,
Bloomingdale's
,
Carsten Holler
,
Deutsche Bank
,
Donald Soffer
,
J.P. Morgan Chase
,
Jacquelyn Soffer
,
JCPenney
,
Jeffery Soffer
,
Krol Bond Rating Agency
,
Macy's
,
Morgan Stanley
,
nordstrom
,
Simon Property Group
,
Turnberry
,
Wells Fargo