Presented By: Partner Insights
Evolving Marketplace for Healthcare Office Properties
---
---
Shifting demographics, an aging population, and an increasing need for healthcare services are driving significant activity in the healthcare office sector by a wide range of healthcare providers, property owners and investors.
With changes in healthcare including telemedicine and digital technology, healthcare providers are finding more cost-effective solutions by providing outpatient access in both residential and commercial communities in space that was not available before. Consolidation in the healthcare industry and a growing demand for accessibility to the system has also resulted in healthcare providers seeking office space in emerging neighborhoods, with accessibility to hospitals and a growing consumer base a factor.
Property owners are now identifying alternative uses for retail spaces and finding the medical office space more recession resistant, with higher renewal rates than other sectors. Medical facilities seek longer term occupancy solutions, and patients regard continuity and stability in their healthcare provider a primary concern.
The demand for medical services is expected to accelerate over the next decade due to demographic trends and new healthcare legislation. As baby boomers retire, the over-65 age bracket will grow by 36 percent, a segment of the population that traditionally requires three times the medical services of younger people. Additionally, under the Affordable Care Act (ACA) signed into law in 2010, 32 million additional Americans now have health insurance. This represents an 11 percent increase in the population that will be insured by 2019, and job creation among healthcare practitioners will likewise reflect this expanded patient base according to a recent report by the Urban Land Institute.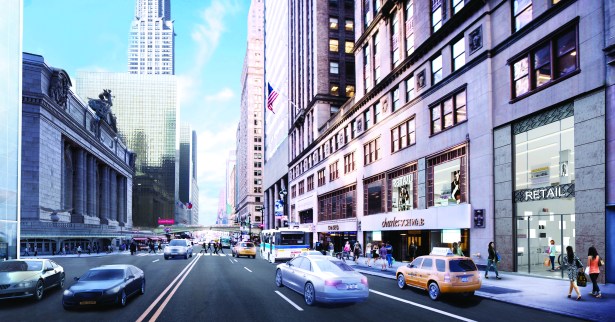 Increasing Need for Space
The U.S. Bureau of Labor Statistics (BLS) reports that employment growth in healthcare has outpaced every other sector, increasing 95 percent since 1990, and growing 310 months in the 314 months in this timeframe. Ambulatory care has been the fastest growing segment over the past 12 months, adding 230,800 jobs.
The BLS projects that the two fastest-growing occupations from 2014 to 2024 will be healthcare/tech practitioners and healthcare support, together adding 2.3 million new jobs, accounting for nearly one in four of all new jobs created over this ten-year span, creating demand for additional medical office space.
Rapid Growth of Urgent Care Facilities
"Urgent care is now widely accepted as a less expensive and more efficient way for patients to receive treatment for low acuity health issues," said Paul Wexler, the head of Wexler Healthcare Properties at the Corcoran Group. "Major providers have entered the sector and are building these facilities and acquiring urgent care facilities previously run by independent operators."
Wexler Healthcare Properties currently represents over 700,000 square feet of space in 50 different healthcare properties throughout Manhattan, Queens, Brooklyn, and the Bronx.  Paul Wexler has been the leader in healthcare related real estate transactions throughout the New York City metropolitan area for over 30 years, completing more than 1,700 healthcare-related transactions, representing several billion dollars in sales and aggregate leases.
"As technology advances more rapidly, there is a need for more real estate as many procedures can now be performed offsite. Consolidation in the healthcare sector is also driving the need for medical space, as healthcare providers are seeking ways to operate more efficiently and cut costs," noted Wexler.
The repurposing of real estate has been an accelerating trend in accommodating the increased demand for medical office space. One example is 110 East 60th Street, the former Lighthouse building consisting of over 170,000 square feet of space, a property represented by Wexler Healthcare Properties which has begun welcoming its first tenants.
Additional examples currently being marketed by Wexler include 60 East 42nd Street (The Lincoln Building), directly across from Grand Central Station, with 2,187 square feet on the ground floor and 12,243 square feet on the second floor for lease; 181 Seventh Avenue with 3,600 square feet on the ground and lower lever for lease and 27 West 72nd Street (The Olcott) with 9,485 square feet for sale or lease.
As for new ground up development, a prime example is The Sunnyside, located at 38-01 Queens Boulevard, consisting of 112,000 square feet, a development project strategically located on the border of Long Island City and Sunnyside Queens, half a block from the number 7 train.
Buy vs. Lease Opportunities
"There are very limited opportunities to purchase rather than lease medical office space, as we've seen interest from healthcare providers and medical organizations in the commercial condominiums available at 866 UN Plaza," said Zachary Weil, Associate Director, Newmark (NMRK) Knight Frank. "The building's proximity to Mount Sinai, Weill Cornell and NYU Medical Centers, as well as abundant residential neighborhoods, have made it very appealing to the healthcare sector."
"There are significant benefits to buying vs. leasing," said Jared Horowitz, Vice Chairman, Newmark Knight Frank. "866 UN Plaza has attracted interest from healthcare providers that are looking to stabilize occupancy costs, maintain long-term occupancy, and protect against the consistently rising expense of office leasing in Midtown."
"With floor plates of more than 74,000 square feet on the second through sixth floors, 866 UN Plaza is ideally suited for holistic and wellness facilities, as well as providers seeking a medical campus presence," added Horowitz. "The property's versatile occupancy options, massive windows and unobstructed views, along with a potential private entrance and direct elevator access from the lobby, offer a truly rare and unique building-within-a-building opportunity."
The property is strategically located near a wide variety of medical facilities and healthcare organizations and offers an on-site underground parking garage with easy access to the FDR East River Drive. 866 UN Plaza has unobstructed 360-degree views of the United Nations campus and the Secretariat Building, the Chrysler Building, as well as permanently protected vistas of the East River, Long Island City and the Queensboro Bridge.
An Increased Need for Innovation
"Healthcare is arguably experiencing the most disruption of all the sectors with groundbreaking advancements in treatments and technology, changing legislation and intense pressure on pricing," said Garth Hogan, Executive Managing Director, Global Healthcare Services, Newmark Knight Frank, which oversees a portfolio of 70 million square feet and completes $1 billion a year in capital transactions.
According to a recent report by Newmark Knight Frank, uncertainty regarding healthcare legislation, and consolidation in the healthcare sector has increased demand for capital and cost reduction, while consumer demand for greater access has increased the need for innovation.
"Healthcare reforms are now taking shape, as 32 million more people are now insured, and well-capitalized hospitals are now formulating ambulatory strategy," noted Hogan. "Increased access to healthcare lowers the cost, with less duplicate competition, multi-specialty clinics, and an increase in outpatient treatment. More healthcare services are now provided on an outpatient basis, with telemedicine, super-clinics, and clinics within CVS pharmacies a growing trend."
Telemedicine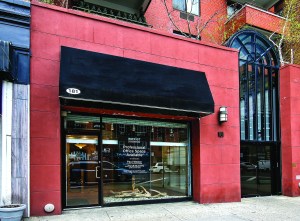 Telemedicine is defined by the American Telemedicine Association (ATA) as medical information exchanged from one site to another via electronic communications. Examples include electronic health records, which can improve communication between patients and multiple healthcare providers, and doctors that can now monitor intensive care patients remotely. The increased reliance on telemedicine by the healthcare system is projected to significantly impact the need for facilities that can accommodate this growing trend.
Consolidation in the Healthcare Industry
According to a recent report on the U.S. medical-office market by CBRE (CBRE), cost containment is driving health care industry consolidation and fueling demand for less expensive delivery settings, such as medical office buildings and urgent-care facilities, as well as new technologies that can produce better patient outcomes at lower costs. The report also finds that medical office as a real estate investment has significant potential to weather any economic downturn based on a variety of demographic trends, technological advances and an emphasis on cost-efficiency. This will be a factor for decades to come, as the 65-plus population, which currently accounts for the highest per-capita health care spending by far, will nearly double by 2055.
Increasing Absorption
Absorption of medical office space has outpaced new supply for the past seven years, lowering the segment's national vacancy rate to 8 percent as of Q1 2017. This is a continuing trend, as occupiers absorbed 13.2 million square feet of medical office space in 2016, the highest level since the downturn of 2008, and that number is growing exponentially.
Topping out at 26.8 million square feet pre-recession, construction rebounded to 9.3 million square feet in 2016, after sinking to 6.0 million square feet in 2010. 
Medical Office Investment Sales Market
Rising investor confidence in medical office properties has resulted in increased transaction volume in the investment sales segment, which reached nearly $10 billion for the year ending Q1 2017 and pushed cap rates to a record low average of 6.8%.
In 2016, medical office valued at $11.4 changed hands, with private investors accounting for 41% of acquisitions, just shy of the record of $11.6 recorded in 2015.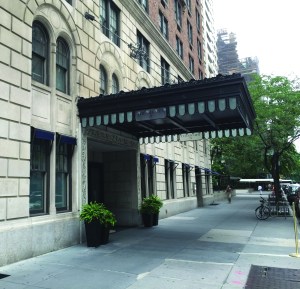 Changing Demographics
The Center for Disease Control (CDC) estimates that seniors aged 65 and older will account for 19 percent of the population by 2025, increasing from 15 percent of the population in 2015. The CDC reports that seniors 65 to 74 averaged 5.7 doctor visits annually, with 6.7 visits for the 75-and older segment in 2013, the last year the data for this was compiled by the CDC.
This accelerating need for access to healthcare will be reflected in new treatment options driven by technological advances, changing healthcare legislation, and an evolving marketplace for healthcare office properties.
110 East 60th Street
,
181 Seventh Avenue
,
27 West 72nd Street
,
38-01 Queens Boulevard
,
60 east 42nd street
,
866 UN Plaza
,
Affordable Care Act
,
American Telemedicine Association
,
Corcoran Group
,
Garth Hogan
,
Jared Horowitz
,
Mount Sinai
,
NYU Medical Centers
,
Paul Wexler
,
Sponsored
,
sponsored-link
,
The Center for Disease Control
,
The Lincoln Building
,
The Olcott
,
The Sunnyside
,
U.S. Bureau of Labor Statistics
,
Weill Cornell
,
Wexler Healthcare Properties
,
Zachary Weil
,
CBRE
,
Newmark